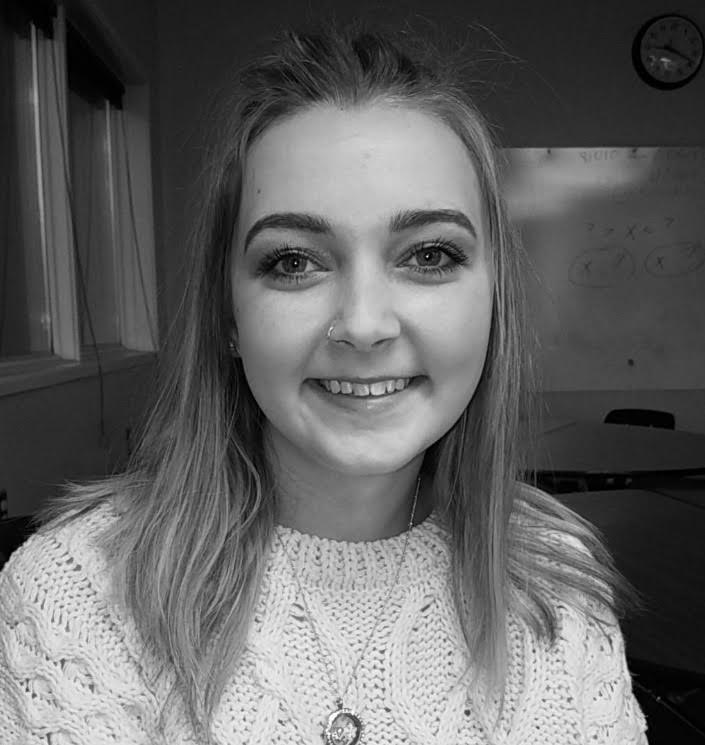 16-year-old Eva Ballard moved to Seward from Eagar, Arizona, right before winter break because her parents wanted a change. Eva is adapting to the new school quickly; she has already made some great friends, including Angel Schwertfeger. She takes this as an incredible opportunity to meet new people.
When she lived in Eagar, she loved her big house, which she preferred over the apartment she currently lives in. She is happy that both Seward and Eagar have all four seasons. One difference in the weather includes the windy days in Arizona, which create a calming environment. 
She explained to me that her old school didn't have much diversity, meaning the 400 people all act the same. She took eight classes a day and had a strict principal. Phones weren't allowed anywhere in the school unless it was lunchtime; "if you were caught with your phone, it would be taken away," Eva said.
Her hobbies include running, music, photography and soccer. She is most passionate about being an open person and not judging people. Her plans are to live in Seward until she graduates or her parents want to leave. After high school, Eva wants to enlist in the Air Force. If she doesn't do this, Ballard would like to live in Colorado or Utah.
The main difference between here and Eagar is there are more cowboys in Arizona! She says she's seen a few people wearing cowboy boots around SHS, but they aren't actual cowboys. After this question, I told her about my grandpa who is a real cowboy. "Wow! Really? That's so cool!" She thought it was interesting that someone like that would live in Seward.
Eva is excited to start this new life in Alaska. She wants to make new friends by talking to more people. In the spring, Ballard plans to join our soccer team. We welcome Eva with open arms and open minds.