Redesigning the Commons
We all at some point have fallen asleep in the commons in one of the many plush chairs. However, once the bell rings, we awake to the not-so-serene sight of stained walls, tarnished carpet, and some depressed looking fake plants which hopelessly droop over the beaten up tables. While every student can admit to abusing these items at some point, we all know we want something better for our school.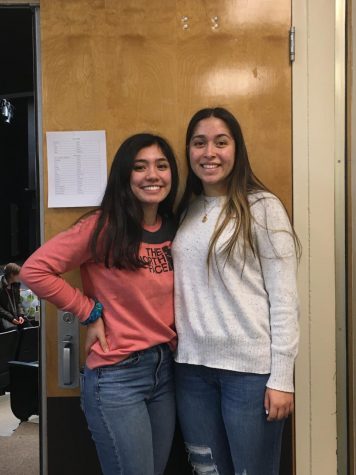 Since we host many sporting and academic events, ranging from the National Ocean Science Bowl to the Seahawk Classic, it is important we maintain a clean, organized, and enjoyable aesthetic for both our visitors and students. In order to do so, the Student Council, in collaboration with the staff, has established the Commons Committee. 
This duo, consisting of Junior Class President Selma Casagranda and Activities Director Anevay Ambrosiani, plan to refurbish and redesign the commons, hoping to improve the environment of Seward High School. "If the commons it set up in a good way," says Casagranda, "it seems like more productivity actually happens".
Thus far, the Commons Committee has some great ideas. They are planning on purchasing some high counters and stools where students can work. They also want to get some tables with outlets installed. As Ambrosiani put it, "with places to charge their phones or chromebooks if they need to do homework, it will make it more fun to work and more convenient for all the students." The final component will be a reading nook in one of the corners complete with new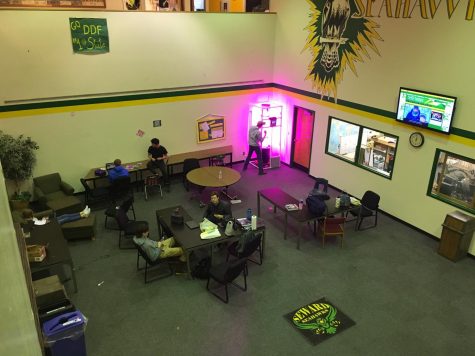 couches and maybe a coffee table. Lastly, the committee is planning to replace the carpet in the commons with linoleum like the type in front of the snack shack. 
With linoleum floors, the commons will be easier to clean and maintain. Additionally, they plan on choosing items which will be convenient to clean and wash. For example, they are considering couch covers which can be easily thrown in the laundry instead of collecting stains. 
This plan sounds like it will greatly improve Seward High, but it will take a bit of time to get rolling. Though Ambrosiani is optimistic that everything will be completed by the start of next school year, some decisions still need to be made regarding the layout and which items to purchase. However, the committee seems prepared to make the commons a better place for students, staff, and visitors alike.