Kayaking with Youth 360
This summer, despite the many obstacles COVID-19 provided, Seward's Youth 360 and Liquid Adventures managed to put together multiple kayaking excursions for local youth. Youth not only got to enjoy Seward's natural beauty, they also got to work on building supportive relationships with trusted adults.
While activities like kayaking are essential experiences for Alaskans, they are not accessible to everyone. Whether the price or the timing gets in the way, getting out on the water can be a struggle. Thankfully, Youth 360 swooped in to make sure they could provide this amazing opportunity for everyone. By covering the cost of any youth and setting up the date and time, Youth 360 made sure the only things participants had to worry about was covering the cost of their adult.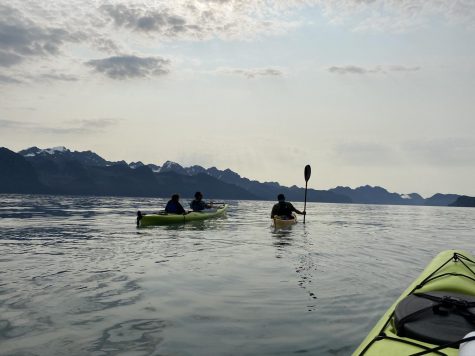 As they pulled through the water, communication, teamwork, and leadership skills became as necessary as their life-jackets. These aspects not only helped them reach their destination, they also aimed to strengthen the relationship between the adult and the youth. This is one of the key elements of the Youth 360 program. By creating strong bonds between youth and supportive adults, adolescents can find someone in the community, whether that is a parent, a sibling, a teacher, or a coach, who can be trusted to encourage and look out for them.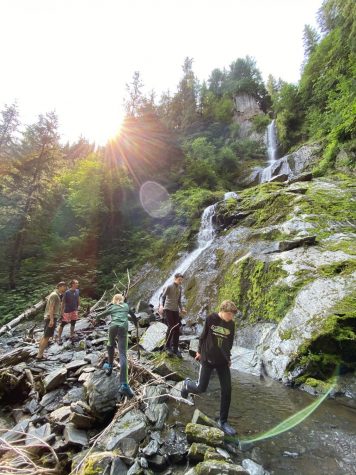 I personally got to enjoy one of these kayaking events. I asked my sister, a supportive adult in my life despite our occasional quarrels, to join me. We got off to a rocky start, as I am not incredibly coordinated when it comes to steering. Soon we got the hang of things and glided across the ocean. The water gleamed underneath the beaming sun, illuminating pale, bobbing jellyfish. We spotted seagulls and jumping fish along the way, and at our beach destination, a mink greeted us as a group of sea lions swam by.

Throughout our journey, I learned not only how to work on a team, but I also got the chance to learn some valuable information about kayaking. Instead of simply instructing us to paddle, the guides strayed from their traditional format and went through specific details. We learned about tools–from bilge pumps to first aid kits. They taught us the steps to deciding if the water and weather conditions were ideal. With their emphasis on education, we learned enough to potentially do an activity like this independently or be able to share our knowledge with others. It became apparent that if we continued to participate in this program, we could eventually pursue careers as kayak guides in the future.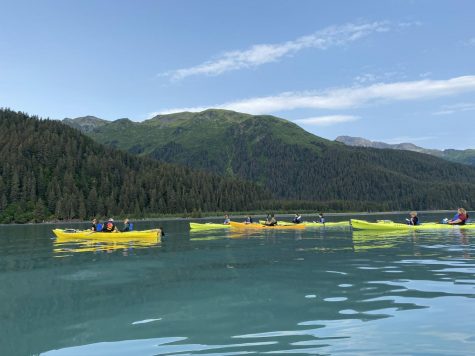 I am grateful I got to be a part of this trip. With COVID forcing me to stay home and isolated, I do not feel like this summer had any of its normal Seward fun. Fortunately, I got to spend time outside with my sister and some amazing Seward residents, from my former teachers to my classmates. We played games and learned some valuable skills. With the help of Youth 360 and Liquid Adventures, I not only got to go on a kayaking trip free of charge, I also got the chance to learn about what it takes to be a kayaker. 
Though the season for kayaking has left us, Youth 360 is planning on doing more trips next summer as well as some mountaineering and ice climbing adventures. Currently, they are still doing their best to bring more opportunities to the community. They are offering free health screenings at the Seward Community Health Center. They are also bringing in some options for more creative folks by offering felting classes with CJ Rae at the Branson Pavilion on September 3rd, 8th, and 14th from 3 to 4:30. Keep your eyes open for more activities provided by Youth 360. You can find them on Facebook and Instagram at @youth360sak.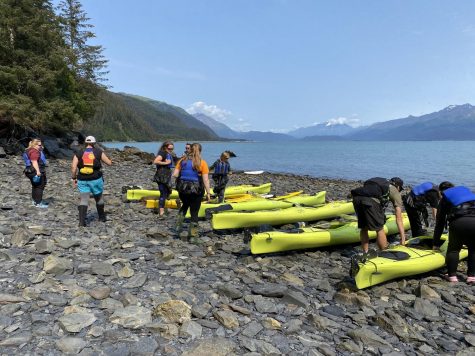 If you have any ideas or would like to get involved, you can contact Youth 360 program director Tara Craytor at youth360sak@gmail.com.