AVTEC Maritime Training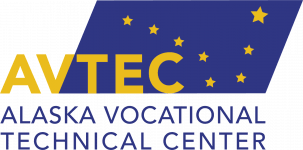 With over 49,000 miles of shoreline, Alaska has more coastline than the rest of the US combined. With that being said, Alaska has lots of marine lifestyles. The seafood industry has over 99,000 jobs alone and brings in over $12.8 billion. However, while you're on the water, how do you stay safe? That's where AVTEC Maritime Training Center comes in!
The Alaska Maritime Training Center is a United States Coast Guard approved training facility located in Seward, Alaska, and offers USCG/STCW compliant maritime training. In addition to the standard maritime courses offered, customized training is also available to meet the specific needs of maritime companies. For full training, they have everything from world class ship simulators, to state-of-the-art computer-based navigational laboratory and modern classrooms equipped with the latest instructional delivery technologies.
I had the opportunity to take both their Basic Training and Proficiency in Survival Craft courses last month. These were basic introduction classes but ones that are extremely beneficial to take if given the opportunity. Both are set up as one week classes starting at eight to eight-thirty am and going until three-thirty in the afternoon. Due to COVID, both classes were small and kept socially distanced. Your temperature was checked every morning at the beginning of class and rides weren't being given from different training areas. 
Basic training covered everything you needed to know about what to do in case of an emergency. The first three days consisted of learning first aid and CPR, Personal Safety and Social Responsibility, and then a two hour pool training. You'll get your CPR card that you'll need for your AB or Captains license. The personal safety training will make you familiar with life rafts and survival suits, also known as immersion suits. 
Once you've gotten familiar with these, you must put on the suit in under two minutes and hop in the cold water of Resurrection Bay. You will then need to swim to a helly basket and get in safely. From there, you will climb out and go to an overturned six-person life raft and right it. Then climb in and you're done! 
The last two days consist of fire fighting training. Bunker gear will be given to you for the training, and you'll get the chance to fight real fires with both water and fire extinguishers. 
Proficiency in Survival Craft is designed for students to learn how to safely use lifeboats and inflatable life rafts. This is a 30-hour training course and therefore is only four days long. It prepares students to launch and operate survival craft found on a variety of large and small vessels. You'll then have the chance to both row and drive a motorised life raft. After you're able to do that, you'll learn how to safely launch a lifeboat from a gravity davit. 
While the average personal boater doesn't need to take these classes, they're both extremely beneficial and are definitely helpful in case you ever get into an emergency situation. 
I thought these courses were extremely well put together, and I highly recommend them if you ever plan on working or spending a lot of time on the water.