2020 Moose Hunt Part Two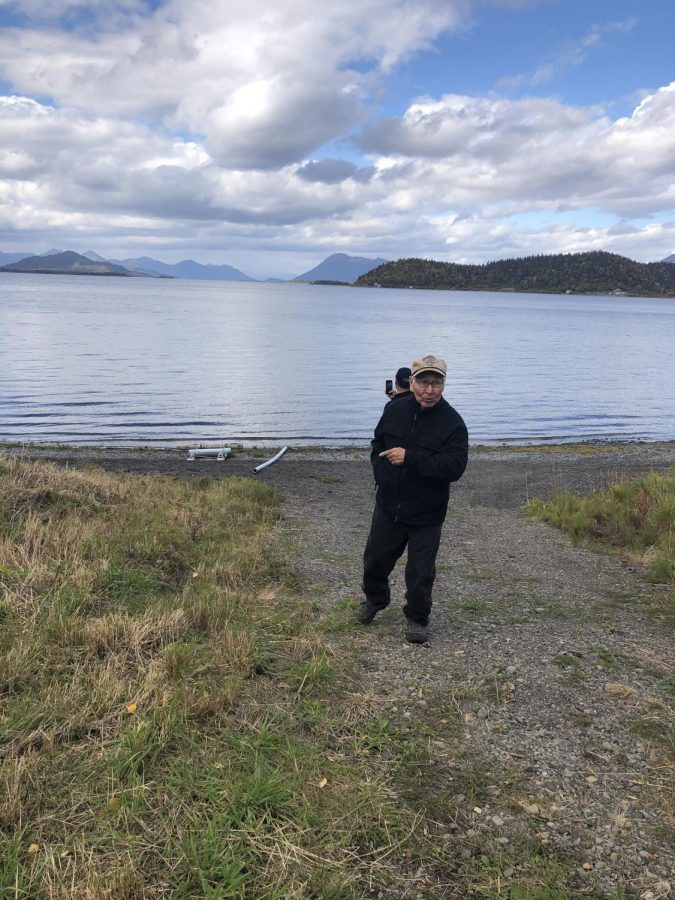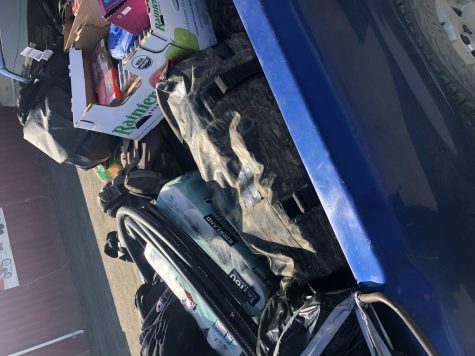 Our day started at five in the morning. We left Seward in a little rental minivan packed full of dry bags and gun cases. After we picked up my uncle from his house, we began our two- hour drive to Anchorage where we would catch our flight to King Salmon then to Dillingham.
 Everything went smoother than I expected at the airport, and before we knew it our plane was getting ready to take off. The flight to King Salmon was only about 50 minutes. Then from there to Dillingham was only about  another 20 minutes. 
Once we arrived, my great uncle was waiting outside for us. I did not think he was going to be the funniest old man I had ever met, but within minutes of meeting us he had little nicknames for everyone. I was Gunsmo.  Adam was Adam from the Bible. And he couldn't remember James's name, so he just kept saying "Whatcha name again?" to him. Once we got settled into his truck, his driver George gave us a tour of the town, pointing out  all the buildings and stores.
 We needed to get food, so we went to the "Dillingham Costco" named Bigfoots. I knew it would probably hurt the bank account shopping in Dillingham, but I was not expecting our bill to be 450 dollars for some granola bars and some basic camp meals. But we got what we needed and were one step closer to venture out into the woods. 
After about 30 minutes down a little two-way paved road with a lot of hills, we made it to Aleknagik where my great uncle lived. Once we got settled in, we got to work helping him fix his well, so he could have running water again. After a couple hours of messing around with it, we got it going and started to shift our focus on our hunt in the morning. 
The one downside to staying with my great uncle was that he liked his house at 85 degrees all night long. To top it off, none of his windows had screens, so you couldn't  open a window without getting mauled by bugs in the middle of the night. 
 After a brutal night of sleep, we woke up at five and started our eight-mile journey down the road from hell. Once we reached the lake shore, we found out real fast that my great uncle's truck did not have four-wheel drive. It took a better part of two hours to get the truck unstuck and get the boat running. It must have been about nine in the morning by time we started to cruise the lake looking for moose. 
I was amazed at the size of the lake . We were in a 18-foot Lund with a 60-horse motor pinned, and it still took us over an hour to reach the far end of the lake. The whole time we were traveling, I was glassing the hillsides, hoping I could catch a bull out in the open. 
Not two seconds after I pulled my binos down, my uncle, of course, spotted a nice bull walking along the hill side. I pulled my binos back up and started to look him over very carefully. Once I was certain he was a shooter, we parked the boat, and I got myself into position for a shot. 
Our buddy Adam gave out a quick moose grunt, and it was just enough to get him to turn and expose his vitals to me. I quickly let out two shots, and before I knew it, I was walking up on the nice bull I had just harvested.