The Houston Texans, Art of The Collapse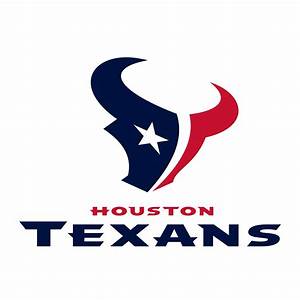 The year is 2002, and everything was totally new. Just two years before, the city of Houston was promised a football team, after not having one for a few years since the Oilers moved to Tennessee. After a bit of waiting and a few rallies, the Houston Texans were born as the NFL's newest, and least ambitious football team. This balanced the league out to 32 teams.
Of course, they immediately settled into mediocrity. In their first nine seasons, they had one winning season. Which sucks because they had such great quarterbacks like, "David Carr" and "Matt Schaub," obvious household names. Although, in 2011 the Texans would have a stroke of luck! Colts' quarterback Peyton Manning left the division, and the Texans finally had a good shot at the playoffs. That season they went 10 – 6 and made the playoffs.
The Texans even won their first playoff game, beating the Andy Dalton Bengals in the wild card round. For their efforts, they got whooped by the Baltimore Ravens 20 – 13, but they would be back. In the next draft, they would pick up defensive end JJ Watt, who would win defensive player of the year three times in his career. (Now watch as the Texans waste several careers).
Of course, our hopeful protagonist made it back to the playoffs the next year, beating the Bengals AGAIN just to lose to the Patriots in the divisional round. In the 2013 draft, they secured one of the best wide receivers in the decade, Deandre Hopkins.
The next two years would be messy for the Texans, but it was nothing they couldn't recover from. So in usual Texans fashion, they made it back to the playoffs! Just to get stomped in the wild card round by the Chiefs because they had no quarterback stability. No matter, our hero's would be back next season, and they were. The Texans got a great win against the Oakland Raiders, (yes Derek Carr was out for the game but please just let the Texans have this one). Of course, such a reward can only be paid for in blood. Right after that win, they got utterly dismantled by the New England Patriots (again).
In the 2017 draft, the dumpster fir–I mean, Houston Texans–picked up quarterback Deshaun Watson. Even if they did go 4 – 12 that season, there was a lot of hope in Houston. After Watson's rookie year, they proceeded to go 11 – 5 just to get man-handled by the Colts in Deshaun's first playoff game. Of course they would be back, and they would go to the playoffs with a 10 – 6 record. Finally, in the third quarter, down 16 – 0 against the BILLS; Deshaun Watson would carry this team to another playoff win. 22 – 19 in overtime.
Finally, the Texans had stability. The franchise had a star head coach/GM in Bill O'Brien, a possible hall of fame quarterback in Deshaun Watson. A star wide receiver in Deandre Hopkins, and an amazing defensive end in JJ Watt. The stars were aligned, Houston was beating the Kansas City Chiefs 24 – 0 in the second quarter, hope was on the rise. They are actually gonna do it!
(This is when disaster strikes lol).
As we all know, Houston can have no nice things. They proceeded to give up 51 points in the worst choke-job that I have ever seen. Although, just because they choked one playoff game, that doesn't mean they are a bad team. Heading into the offseason (with no worthwhile draft picks), the Texans did the one thing every team with hope in their eyes does: trade their star wide receiver.
Deandre Hopkins went to the Cardinals for an aged running back, a second round draft pick, and a nickel. Obviously, Deshaun was angry with his head coach, but Bill was a mastermind in sheep's clothing. "There's nothing to fear" Bill probably said in a devilish tone, and I'm willing to bet Deshaun believed him, because the Texans didn't fire Bill O'Brien until they jumped out to an 0 –  4 start. After Bill was thrown into the metaphorical pit of despair, the Texans finished the season 4 – 12. This is when it gets wild.
Right after the season ended, the Texans let go of defensive end JJ Watt (who, as of this time, still has to figure out where to go). And it's looking like Deshaun wants out too. So with no valuable head coaches, no defense, no star wide receivers, what is looking to be like no Deshaun Watson; and no good draft picks (the Dolphins finessed them for that lol). What is to become of the Texans?
Nothing. The Texans were nothing, and always will be nothing. It was already a struggle for them to make it past the divisional round, what makes you think they can make it back to that point ten years down the line? They have to rebuild, but with their luck, I can't see it happening for another five years. Deshaun will either leave or hold out, and when that happens, Houston will be reduced to atoms.
If there's one word that I can use to sum up this team, its disappointment. Utter disappointment. Houston, you have a problem. You better hope you draft well, or else you'll be settled into football hell again.