Nighttime Tide Pooling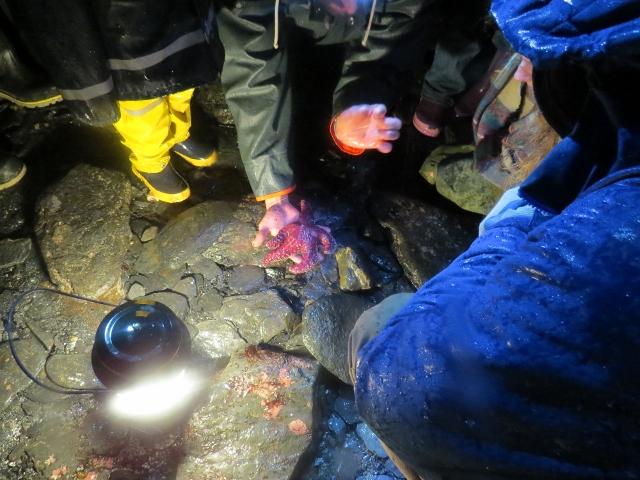 Jasmine White, Guest Contributer
November 18, 2016
On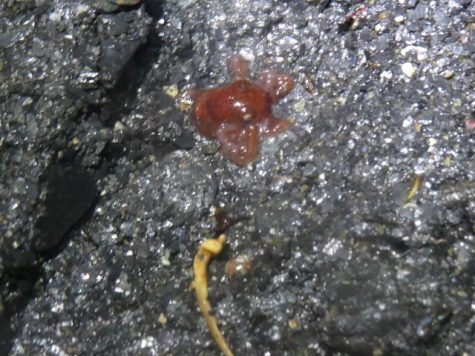 Monday, November, 14th at 6:30pm, Mr. Reising took about eight students and some teachers out for nighttime tide pooling as an Outdoors Club exploration. This was great timing because of the supermoon being very close to the earth, pulling the ocean back for an extremely low tide.
We walked along the Lowell Point beach looking for aquatic life like barnacles, hermit crabs, sea stars and many other creatures. We lifted up rocks, peering under them to find mostly crabs.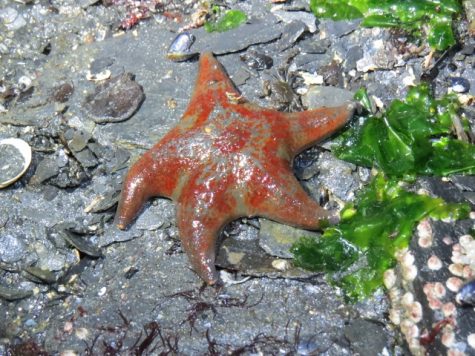 We had a few exciting finds that night, one being fish eggs hidden in the crevice of a large boulder at the end of the beach; the eggs were light blue, hard and sticky. One student discovered a live clam, but the most exciting find was a baby octopus, about the size of a thumb. Mr. Reising put it in a glass container, so we could all look a
t it in water.
Around 7:30, rain began falling, so everyone returned to their cars and headed home. We learned a lot of things that night, making it worth bearing the cold weather and r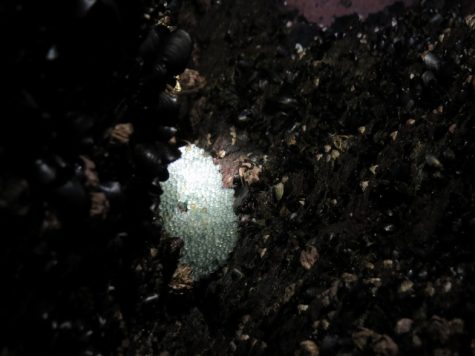 ain. I appreciated the opportunity to explore a local beach and discover marine life I never thought I would see outside of an aquarium.