Literary Magazine: Student Creative Writing Forum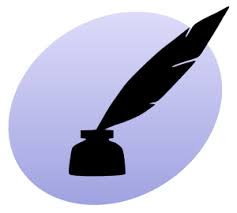 Every person has beliefs, dreams, adventures. Every person has a story that's aching to be told. It is my strongest belief that the best stories happen when a fascinating life and poetic prose converge. We want all writers to have a place to express beliefs and share their stories.
Literary magazine can consist of any story. It doesn't matter if it's a short piece about your childhood or a twenty-pager about a princess and a knight. We just want to catch a glimpse of your creative side. My hopes for this forum is that it turns into a place where all kinds of writers of all kinds of backgrounds can share their thoughts, feelings, and writings. I also hope this could become a great place for writers to receive feedback from their peers.
I can't wait to hear the adventures and mysteries waiting to be told. If you are interested in learning more about literary magazine or if you would like to submit a piece, email the staff at shstodaystaff@gmail.com. Happy writing!