Go, Fight, and Win at State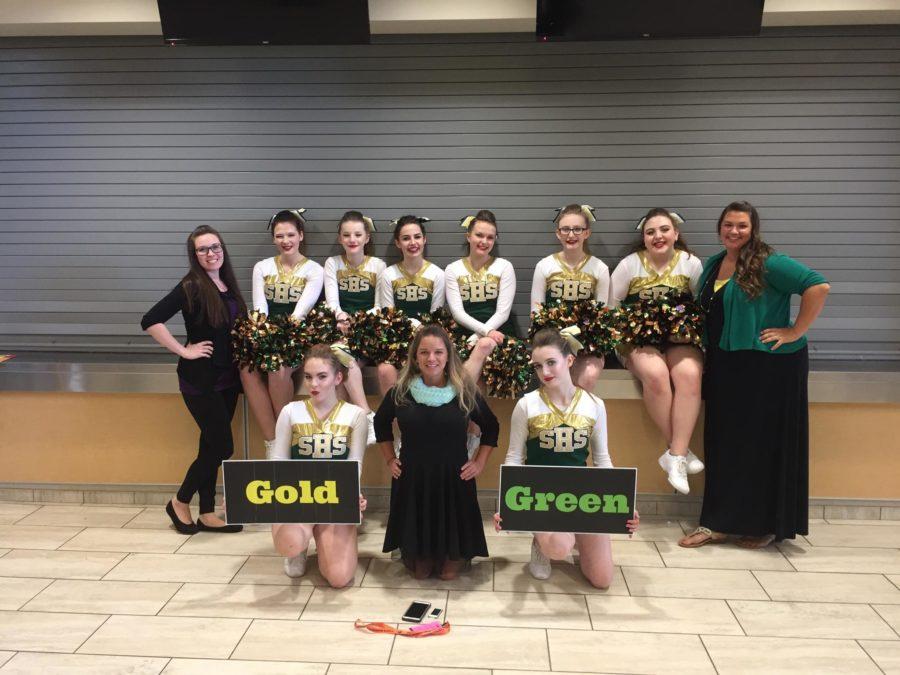 Regions called an end to the Seahawk basketball season, but the cheerleaders weren't done yet. Their coach Haley Hatch held three hours practices all spring break, including a non-mandatory two hour practice on Saturday. These girls prepared for the big day — state. The Seahawk cheerleaders had to bring their best since there were five other teams against them: Lathrop, Service, Bethel, Houston, and
Hutchison. The team left early morning on March 22nd to compete.
The downfall about cheer state is this: the divisions aren't determined by your region. It's common to see huge schools like Service and Lathrop in our small sq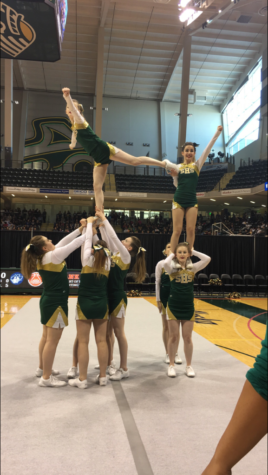 uad division, because by definition, the cheer team just has to be 12 girls and under. Therefore, the huge schools just have to choose their best 12 cheerleaders to compete against Seward High. This makes first and second quite hard to achieve, but the lady Seahawks aren't worried about a trophy. Since the first time the cheerleaders went to state three years ago, their scores have been skyrocketing up. Each year, more and more intensive stunts and sequences go into the routine, in hopes to keep the score climbing up.
This has been my third year going to cheer state, and I remember our first time going like the back of my hand. With each year our improvement blows me away. Receiving first place in our Valdez competition was a great accomplishment for us, and we are continuing to move forward. The cheer team has a group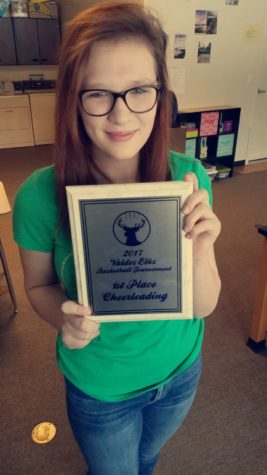 of talented girls who work hard with everything they do. Just like every season, we have our ups and downs, but it never slows us down.
I am hoping to see any new smiling faces next year! If anyone is interested in potentially cheering next year, feel free to talk to anyone from the past years. For me personally, the team is super welcoming to anyone that hasn't cheered before. Every routine has an open spot for new people, and maybe that spot is just for you!