SHS Duo Place 6th in Caring for the Kenai Competition
Hang on for a minute...we're trying to find some more stories you might like.

Kyrsten Johnson-Gray and Daisy Terry went above and beyond on their Caring for the Kenai (CFK) project, Using a Song to Inform Children About Preparation and What to Do During an Earthquake or Tsunami, and qualified as the first finalists Seward has sent to the competition in 27 years. In January, the girls submitted an essay about the impact of their idea and how it could be implemented. Their efforts on the first phase of the contest were rewarded as they were chosen out of 400 entries to be one of 12 finalists to compete in the oral presentation in Soldotna on April 20.
Since the duo discovered they were finalists, they put in many hours during biology class and outside of school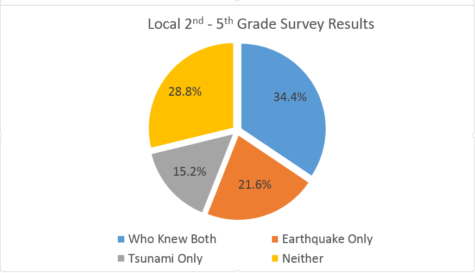 "for three weeks to work on the project" Johnson-Gray commented.  They composed and perfected their song and performed it for Seward Elementary School students. They also surveyed second through fifth graders about their earthquake and tsunami knowledge and found that only 34.4 percent of those surveyed knew what to do during an earthquake and what to do during a tsunami; 28.8 percent of the students didn't know what to do in an earthquake, and didn't know what to do during a tsunami; and the rest of the students only knew what to do during one of the natural disasters. These results proved the need for their project.
CFK's official website describes the project as "an environmental awareness contest for high school students that provides an opportunity for a cooperative effort by industry, businesses, local and state government, school districts, non-profit organizations, environmental groups, and the media to increase public understanding of our communities environmental and natural disaster challenges." CFK was started in 1990 and has been awarding outstanding ideas from high schoolers since.
The girls decided to be partners on their project because they work well together and have been friends for a long time. "We chose this topic because we both like music, and we both have younger siblings, and we wanted them to know what to do during a natural disaster such as an earthquake or tsunami," Terry said.
At the competition, Terry and Johnson-Gray presented their memorize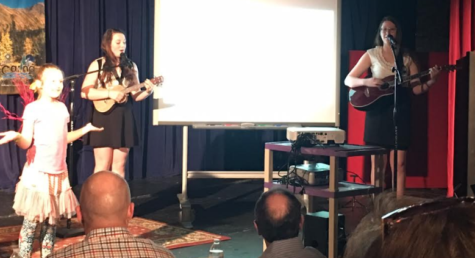 d oral presentation and sang their song about what to do during an earthquake or tsunami. Poppy, Daisy
Terry's nine-year-old sister, who acted out the song, "was the cutest," according to Terry. After the presentation, the judges were given time to ask questions; however, "we didn't really get a lot of questions" Johnson-Gray explained. Also, she reflected that she "expect[ed] there to be a lot of upperclassmen," but, all participants, apart from one junior, were freshmen.  "I was expecting more of a competition atmosphere, [but they were] really nice," Terry noted. Plus, there were some nice perks. Terry and Johnson-Gray raved about the delicious tacos provided complimentary for participants.
On April 29th, there will be a banquet for the finalists and their parents. The participants will be awarded their checks; since Terry and Johnson-Gray got sixth place, they will split the $550 awarded to them. Along with the checks, the finalists will also receive other prizes such as hoodies.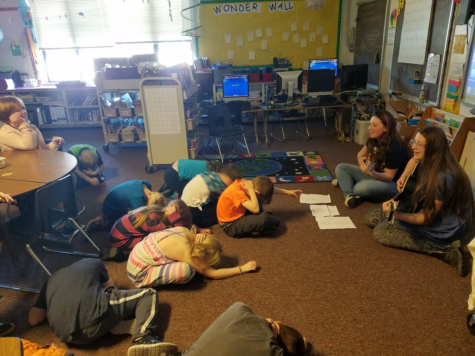 Overall, Terry described the Caring for the Kenai Project as "fun work" because it was a lot of work, but also fun. Johnson-Gray noted that they "are considering taking this and progressing it to do it next year." Hopefully, they will continue and publish their song because many people confirm their idea to be an effective tool to teach children how to be prepared for a potential earthquake or tsunami on the Kenai Peninsula.