About Me: Heleana Backus
Hang on for a minute...we're trying to find some more stories you might like.
If students at Seward High ever wonder where to find Heleana Backus, they know she's probably on the pottery wheel molding clay into a mug. Heleana is a 16 year old senior. She started pottery her sophomore year when she was 14, in a ceramics class, and did not do as well as she wanted. So she "spent a lot of time out of school" working on pottery to improve. She "really likes using the wheel," and her style is constantly changing.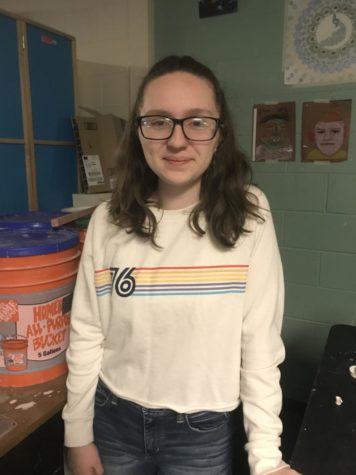 Once Heleana graduates in May, she wants to be an English teacher, but she says, "I would love to have my own studio." Currently, Heleana is working on a set of 10 mugs to donate to the Seaview's Domestic Violence and Sexual Assault Program, to be auctioned off at the Holiday Bazaar.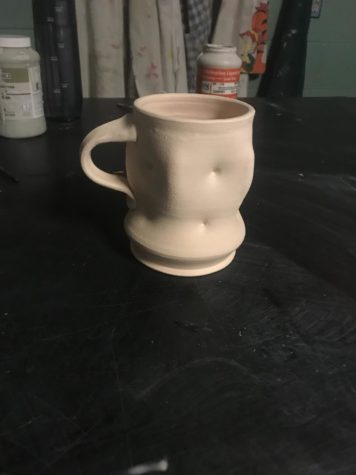 Students and faculty know the quality of all her work, but one of the mugs she is most proud of is a recent original design (pictured). Last year, Ms. Waggoner selected Heleana for the Master Potter Award. Maybe someday, when she's a successful English teacher, she'll continue designing and molding pottery in her own studio — on her own wheel.