Native Youth Olympics: Featuring Seward High
In the beginning of March, you may have noticed the commotion going on at Seward High School. From the night of Friday, March 2nd to Sunday afternoon, crowds gathered in the gymnasium to watch as several teams from across the state competed in the Native Youth Olympics (NYO) Seward Invitational. NYO has been a program celebrating Alaska Native culture through the pursuit of athletics since 1972. Participants compete in several events, including the scissor broad jump, seal hop, triple jump, Alaskan high kick, stick pull, wrist carry and kneel jump. There is an event for every athlete, and anyone is welcome to participate.
Among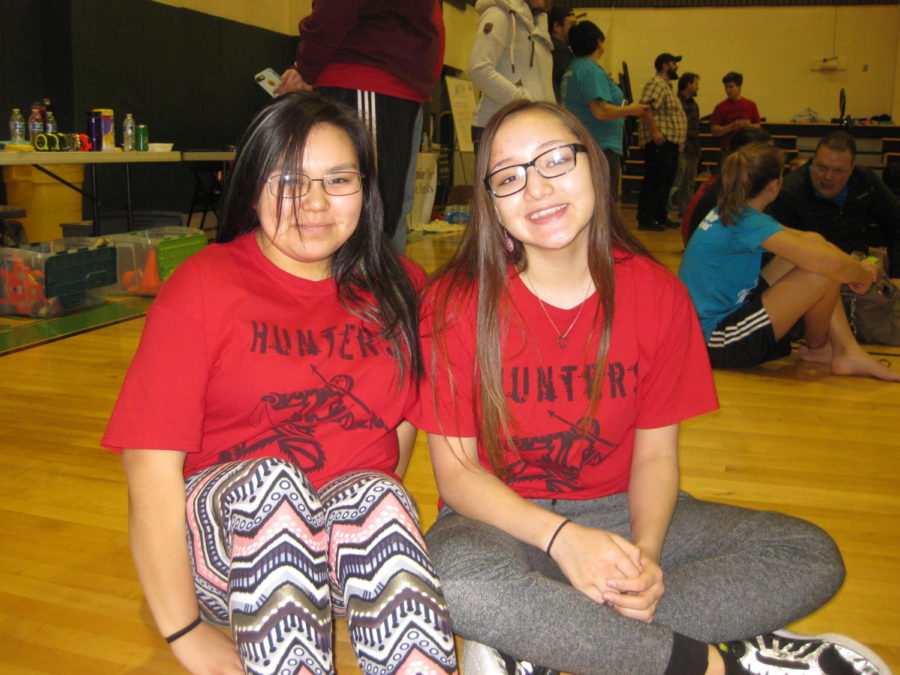 the competitors were SHS sophomores KrisnanWeston and Priscilla Stolz. Krisnan was convinced by a friend to join and has been a member of the Qutekcak Native Tribe NYO team since last year. She participates in events such as the eskimo stick pull, caribou wrestling, and seal hop. After being inspired by a friend, Priscilla joined NYO and ended up "really liking it." It wasn't just fun that made Priscilla stay, as she made it to the state competition in her first year, and will be returning again in April of this year.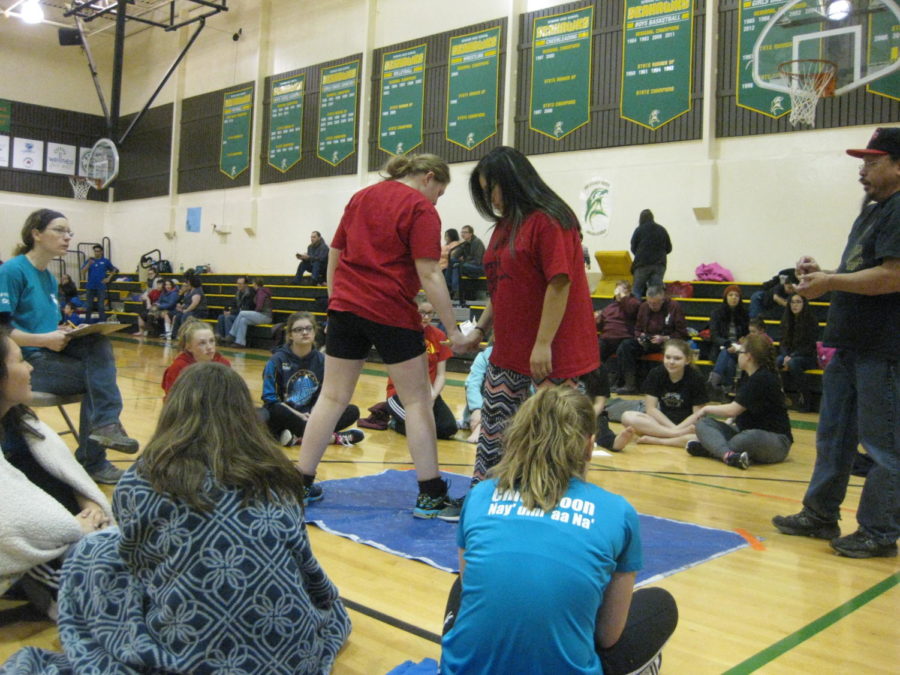 Despite the competitiveness of the games, Nicole Johnson, who has been a NYO official for over twenty years, claims you won't find better sportsmanship among the considerate, respectful, and dedicated members of the NYO. Everyone seems to get along, and friendships between separate teams are not uncommon. The NYO clearly brings Seward, as well as the state, together. The games are "a community of athletes, coaches, and officials," said Johnson, referencing the incredible work each individual puts forth in order to create the successful system.  NYO encourages youth of all ages and ability levels to participate because, as Johnson commented, "there's a game for you."