True Track Team
"My goal is, always, that every kid feels accomplished," shared Mr. Marshall when asked what he was hoping to get out of this track season. Marshall has been coaching for 26 years and plans to retire from it this year, but what kept him coaching for so long? He says,"Kids don't know their impact on their coaches, and I could have easily been done years ago. But then there's those kids that come along that are hungry; and they want more; and it keeps the coach coming back." Such as seniors Emma Moore, Ruby Lindquist, and Zen Petrosius.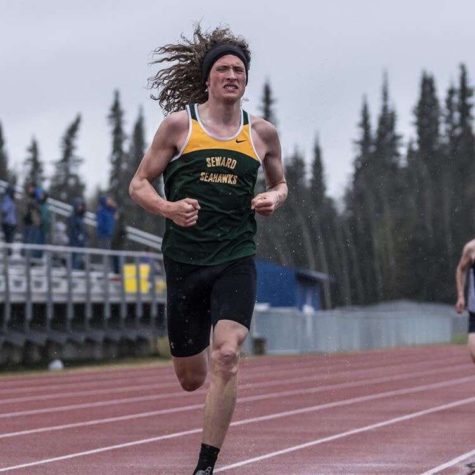 "He's always shown to have mass amounts of knowledge of running, and is really supportive, and really tailors the workouts to the individual. And I think he's one of the best coaches you can get," says Petrosius when asked what it was like being coached by Marshall. Marshall has coached Petrosius all four years of cross country and three years of track. A couple achievements of his are running a 4:47 minute mile and a 2:05 minute 800m. Advice from Petrosius to any newcomers is to "trust in the training, stick with the program and train in the offseason."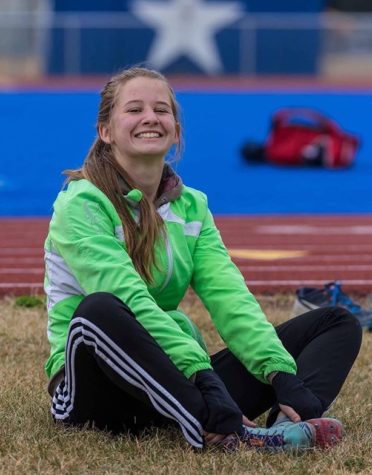 Another senior, who has ran track all four years, is Emma Moore. Some goals of hers include not getting sick, and making it to state for a relay and triple jump. Triple jump is something Moore tried for the first time this year and wishes she had done it earlier in high school, so her advice to newcomers is to "be willing to try something new before, that way, when you're a senior, you're not trying something" you wished you had done three years earlier. A few of her achievements consist of being able to qualify every year for individual events and getting under thirteen minutes in the 3200m.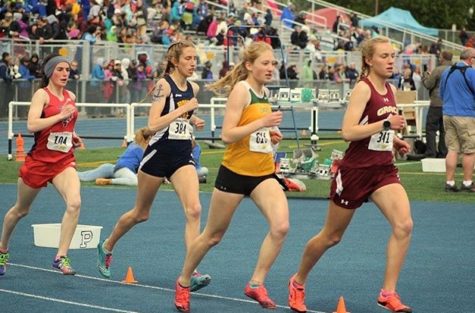 The last senior is known for her yellow ponytail and pink calf sleeves: Ruby Lindquist. Lindquist has quite the list of achievements under her belt, including the school record for the 800m at a speedy two minutes and twenty seconds and, recently breaking the 400m record from 1996. Of course, she wouldn't have been able to improve without the help of a supportive coach. Lindquist says that Marshall "is an amazing coach. Super knowledgeable about running." Her advice to freshmen and any newcomers is "to try as many events as they can while their young. Even if they're kind of considering it, it's a really good opportunity."
However, there are some repetitive conflicts that come with each season. One conflict that interferes with the runners is the track. We are one of the last schools in the state to have an asphalt track, and Marshall claims that we were planning to have one in 2018, but it got pushed to 2019 then 2022. He believes that running daily on our track comes with problems and causes leg issues which makes it hard to recruit teens to run.
Another conflict for this season is the weather. We were not able to host our Seward Invite this year because of the snow, hail, wind, and rain. Fortunately, the track team is a hard working group, despite lowering numbers, and continues to make the coaches proud.