SHS Soccer Season Highlights
Seahawk soccer teams are playing their final games and saying goodbye to school, as well as a muddy field. For some players, such as seniors Rose Terry and Joel Williams, this is their last farewell before graduating Seward High School.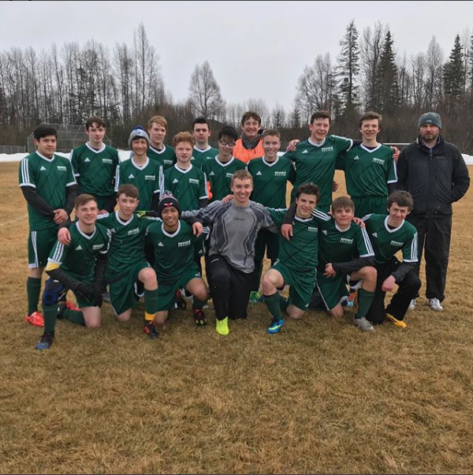 Over the past four years, Joel and Rose have been important members of the soccer team and have grown to become better players and leaders. With hard work, determination, and the help of their coaches, they have led this year's team to a successful season.
Since April, the girls and boys varsity teams have played a total of nineteen games, improving and playing harder in each one. Girls' Coach Coty Beck hoped they could "finish the season strong."
As intimidating as it seems, the sport could never lose its fun. There is something remarkable about being on a team that shares your jokes and laughs, as well as your wins and losses. As Joel told me, there is "a lot more brotherly bond this year." The boys team, with seniors Egor Sturdy, Brandon Lynch, Joel Williams, Case Estes,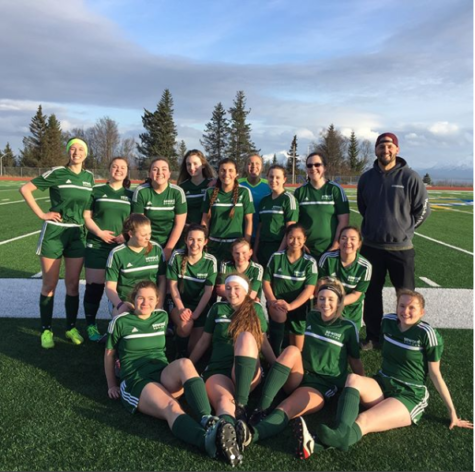 and Simon Estes have had a phenomenal season, and are heading to the regional tournament Friday the 18th.
The girls had a great game on the 17th, with star players seniors Alexis Sullivan and Rose Terry offering strength and support to their team for their final game. Sophomore Sophie Dow reflected that it "wouldn't have been as great a season without Rose 
Terry." 
Overall, the girls team has won two games and scored nearly twenty points this year. Alexis thanked the team for making it a "memorable season," and it certainly was. Another member of the girls' team, sophomore Madilyn Moore, tried soccer for the first time this year, and advises that everyone, "Get off your high pedestal of pride and try something new."