Wrestling 2018
Our wrestling team has traveled all over the state to compete in places such as Barrow, Valdez, Anchorage and Palmer. In addition, every year Seward High School hosts the King of the Mountain tournament.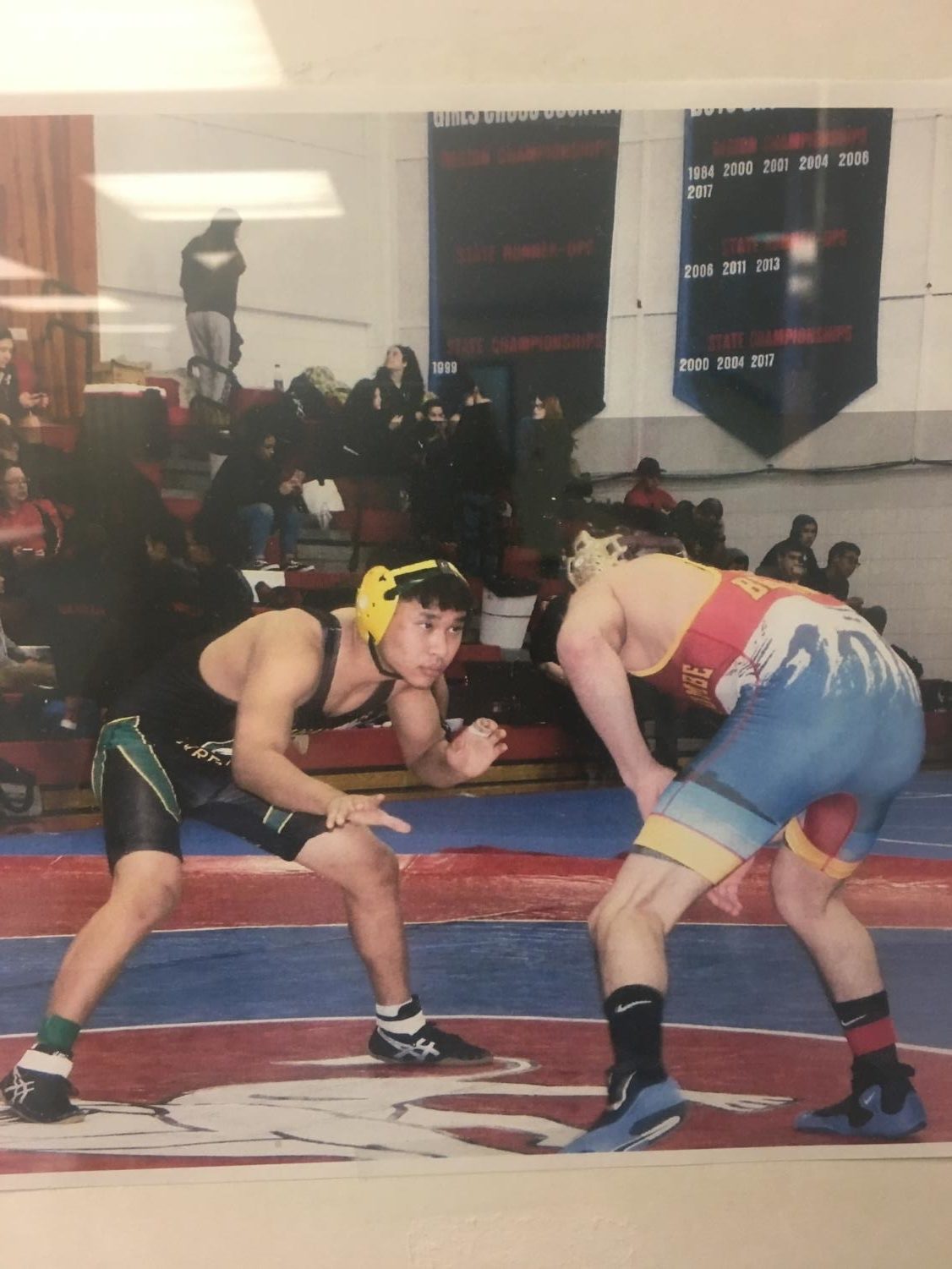 At this year's tournament, Thomas Ooka won continuous matches until he used an illegal move which caused him to not get the points he needed to win his last match for first place in his weight class. If it had been freestyle wrestling, which has different rules, he would have gotten the points he needed from the throw to win. Thomas commented, "I could've done better." However, most people would agree that Thomas has performed extremely well this season.
This is the second year that girls don't wrestle co-ed; instead, they are only wrestling other girls. In years before, girls would wrestle against anyone in their weight class. I talked to Priscilla Stoltz about her first season of wrestling. This was her second meet, which she really enjoyed. She said this was the first sports event that her mom had ever been able to attend. "It was pretty exciting. I wrestled maybe three times and won two of them, but it was awkward. I poked this girl in the eye, and felt so bad!"
On November 9th and 10th, our team went to Anchorage for their fourth meet, at ACS. After that our wrestlers are going to Palmer and Barrow before their regional meet in Cordova on December 7th. At that meet, Thomas Ooka made it onto the podium. This was the first time a Seward wrestler has been on the podium at an ACS meet in over 10 years. Thomas also was the wrestler of the week for our school.