Lil Juice Shares the Story Behind the Music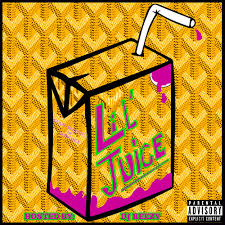 Konstantin Romanov is a 19 year old from Milan, Italy. He says his home town is beautiful, with beaches, and huge cliffs that drop right into the deep blue, sparkling ocean. He would like to live in Russia however, as he feels a deep connection to the motherland, even though he is Italian. He says, he's unsure why he feels this way, although it may be due to his drug induced parents giving him the name Konstantin.
He has no plans for college, due to his Soundcloud rapping carrier is taking off. Konstantin's Soundcloud name is Lil Juice, and he often raps about the horrific death of his dear grandmother. He says his grandmother was killed by a gaggle of swans, and teary eyed, begins to rap one of his most popular verses, "My grandmother was killed by a gaggle, and now I got that swaggle."
When asked about his philosophy on life, he simply says, "The idyllic end would be for the Kool Aid man to accept me into his open arms, and drag me into a pit of boiling Kool Aid."
We all hope this fascinating new rapper will continue making more music, and sharing stories with his fans for years to come.