Penelope Dawson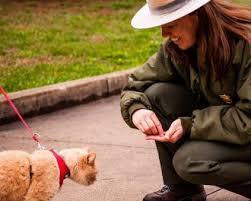 Hang on for a minute...we're trying to find some more stories you might like.
Penelope Dawson is a southern bell originally from south Texas. Growing up in San Antonio where she lived for over fifty years. Which explains her prominent accent. After that she moved to Paris for two. Her favorite part of Paris was the bread that is baked fresh every day.  Which, ". . . gets all plump and fluffy, it's so yummy. With lots of butter on it!" After living in Paris she moved to Alaska to pursue snowboarding; sadly she was not very good at it due to not having any past experience with snow.
Penelope's real hobby is cats. Her favorite type of cats are Siamese.  She has around 20 cats that, "Come and go sometimes…" If one wanders off another comes back in another week or so. They were another large factor of her quitting snowboarding, she did not want to get hurt and leave 20 orphan cats. Her cat collecting began in Paris after staying with a friend who had lots of them. They crawled their way into her heart, and moving gave her the perfect opportunity to adopt some. Reading is not only another of her hobbies but her cats as well. They enjoy Wuthering Heights the most.
Besides being a full time cat mother Penelope works at the park service. Giving tours out on the trails. It's a fun job that helps finance the multitude of cats. She only feeds her cats the expensive fancy food that comes in jars, which can rack up quite a price tag. Penelope doesn't know exactly how much everything costs but spares no expense when it comes to her children.
Even though Penelope has lived in many different parts of the world, she would like to go to Tahiti. Traveling is hard for her because of the cats she can't find a cat sitter that she trusts. She even inquired if I was interested in watching them. So if you are willing feel free to contact her.
Cat mother, snowboarder, bread advocate, and Park Ranger. Penelope Dawson has many titles, and she is continuing to explore and change. A wonderful soul full of stories, and a house full of cats. She is definitely a person you can't, and don't want to miss.