Kingsland Signs with Minnesota Morris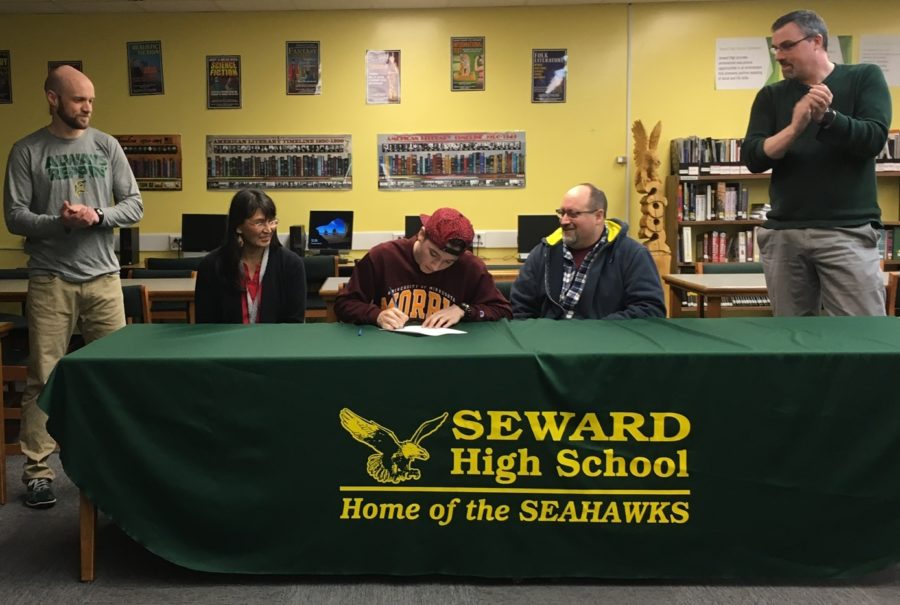 Jennifer Swander, Editor
April 29, 2019
A graduating Seahawk turns Cougar! Christopher Kingsland signed a letter of intent to play football at the University of Minnesota, Morris.
Kingsland is excited for the opportunity to play at the NCAA Division III school. Among many new experiences, he looks forward to "seeing [his] former teammate Nik Pahno and moving on to the next level."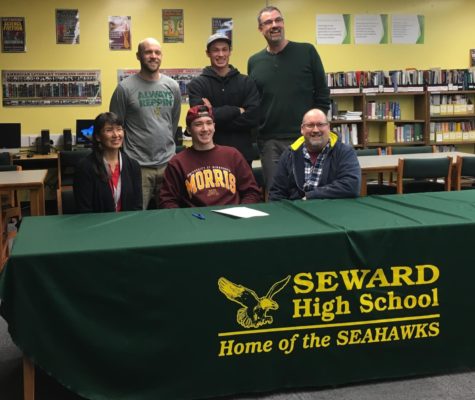 While playing cornerback as a Seahawk, Kingsland is not sure if that will be his position at Morris.  No matter what the new prospect may face, there is no doubt about this player's ability to persevere.  After facing recovery from shoulder surgery as an underclassman, this senior knows the commitment and work ethnic necessary to be successful on and off the field.
A bit of advice he leaves for younger athletes: "If you like it, pursue it, and be good at it!"