A Night of Fanta-Sea
Prom 2019 was a living fanta-sea. The decorations looked magnificent, thanks to juniors Sophia Dow, Madilyn Moore, and Bjorn Nilsson. The snacks matched the theme as little shark and fish gummies, and definitely gave it an "under-the-sea" feel.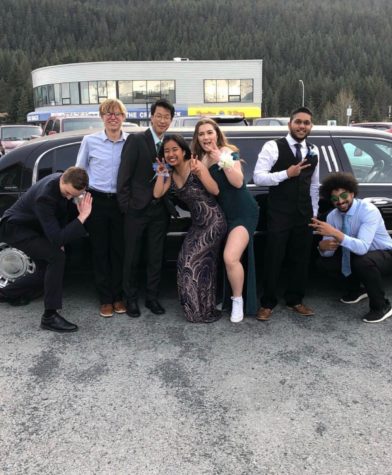 Prom royalty received sashes and crowns. Freshmen prince and princess were Wren Dougherty and Luke Gunter. Sophomores were Linda Jack and Kevin Schuster. Juniors were Sophia Dow and Joshua Park. Senior king and queen were Sohan Dissanayake and Jessica Batubara.
The weather decided to clear up on prom day allowing lovely pictures to be taken. Seniors pulled up in a rented limo, starting the night off right. One group took elegant photos at the dump, and as always, students had a photoshoot using the themed backdrop.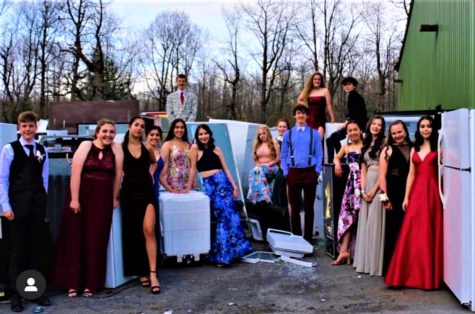 All in all, the 2019 Life's a Fanta-Sea themed prom was a hit. The student body danced the night away under the waves.