Distant Glasses: Hollywood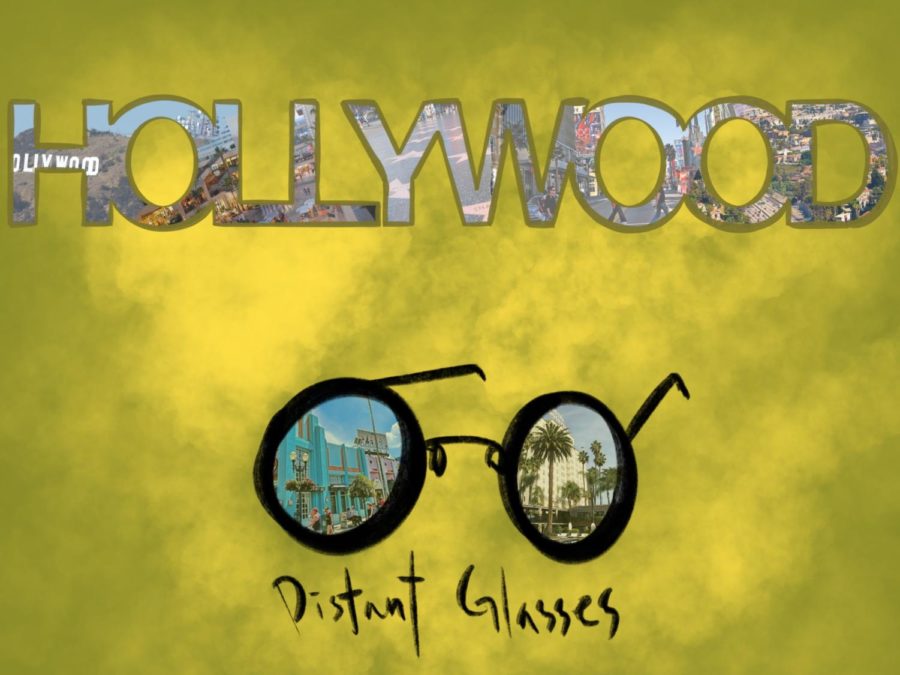 Los Angeles has been epitomizing the mantra of the United States for a couple decades now. I would dare say that there are less than around ten other cities that would fit the role of the "cultural melting pot" so perfectly as "The City of Angels", and it stands that way for good reason. Journey through its Spanish roots and integration of African-American and Hispanic influences and it's Gold Rush exoduses of Asian and European cultures and you will see why Los Angeles culminates the air of culturally charged grandeur that it possesses today along with being the most populated city of the West Coast, a staggeringly top ethnically diverse metropolis, and a central hub for all aspects of business and culture.
With such a reputation, it would seem appropriate to find Los Angeles being home to a system of separated cultural districts that all bring their distinct part to the bigger picture of the city. Ever so growing Koreatown and Little Tokyo, vigilant Compton, long standing Orange County, all of these names ring recognition to millions of people who have perused throughout Los Angeles, yet only one seems to consistently stand out bursting through a "bigger (and perhaps bloated) than life" attitude. Throughout the day and throughout the night, Los Angeles may truly be branded "Los Angeles" to those who have dedicatedly stared at its meticulous and varietal details, but those quickly glancing from distant lengths may only find the dominating, vibrant, and intensely colorful abstraction that is "Hollywood."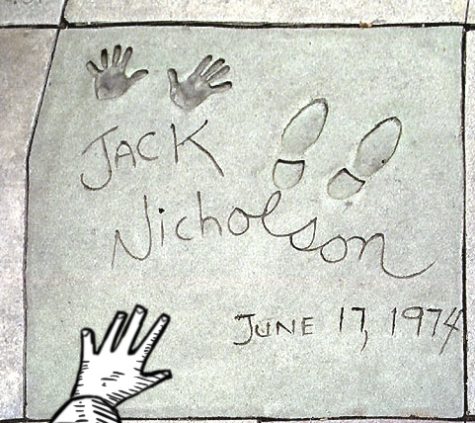 Overbearing the deep cultural roots and machinations of Los Angeles is a completely different entity with its own complex and colorful lore. Hollywood plays the role of lighting Los Angeles' most prominent symbols; the punctual, "show-biz" style that scatters throughout the streets, the star, hand, and foot shaped insignias of fame that vigilantly luminate from within the pavement, the oh-so legendary and striking sign that overlooks the cityscape. Hollywood oozes and juxtaposes the notions of desire and what can come of it, it is the "wild persona" of Los Angeles, but do not let that role deceive you. A different role it may be, Hollywood is not "nothing but a mask" for the metropolis, consider it an avatar that lights the fireworks of a very different culture of the city, perhaps one, however dislikable and ostentatious it may be to other Los Angeles residents, that may bleed throughout every part of the city.
It won't take long for one to walk through the streets of Hollywood in the night to encounter those desiring the stardom that had so prominently intertwined the history of the area. Brightly-dressed and hair-dyed people will be walking throughout the streets along with a constant bombardment of yellers advertising their shops or markets, trying to make a quick profit. I don't kid when I say this, it won't take long for a trip at night to lead to several encounters to people practically begging for you to listen to their mixtape, or watch their film, or read their book, or buy their souvenirs. If anything, those encounters become poetic, another aspect of Hollywood that one must understand. Stardom does not start with struggle and a striving for greatness, and that journey can become intimidating, claustrophobic, and oppressive. The people who stay there with all of their attempts at fame do so in impressive endurance; all to get another star on the pavement, or have their handprints forever imprinted in the concrete of the district. To those not used to the atmosphere and the intense bustle of Hollywood, it will become difficult to accommodate one to such an aura, but the celebrity symbols that dot the district are something that become universally attractive to any part of humanity. This is why tourists visit this area. Who wouldn't get the slightest bit curious after walking past Hollywood Studios? Who wouldn't get excited about pressing your hand on a concrete brick that once graced the hands of Al Pacino or Denzel Washington or Jack Nicholson near Grauman's Chinese Theatre? Despite all of the intensity fame might press against one's mind, it is still fame; a concept that can ablely grace and spark the interest of any human heart. It is overwhelmingly charming and unforgivingly grand. This is what has made Hollywood, and what will make up its essence for the rest of its remaining presence in the world nor less in the Los Angeles area, no matter how long that may be.