Movie Made Before You Were Born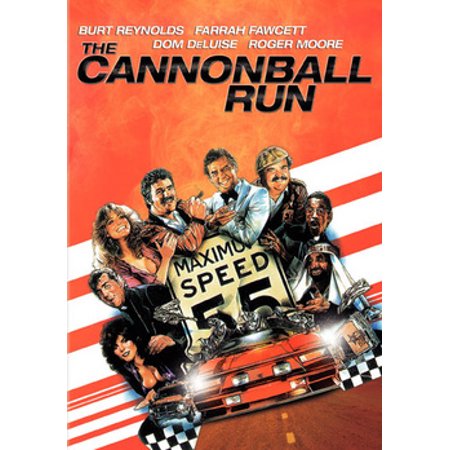 7.6/10 Cannonballs
The Cannonball Run, (1981) directed by Hal Needham is an action packed car chase movie starring major Hollywood actors including Burt Reynolds, Jackie Chan, and Sammy Davis, Jr. The plot follows multiple determined groups of contenders as they race 3,000 miles to California. With speeds averaging 125 mph, they must come up with convincing disguises to give them an excuse to break the 55 mph speed limit. Racers in this movie do whatever it takes to avoid roadblocks, police, and sabotage. 
The main characters of the movie are JJ McLure (Burt Reynolds) and Victor Prinzim (Dom Deluise). I find Victor to be excellently played by Dom, and I genuinely enjoyed his switch to Captain Chaos. In my honest review, JJ seemed to be a little flat. His only emotional moment was between him and Pamela, and it did not move me. 
The rest of the movie, however, is a work of art. Following the many groups of contestants and all of their ideas to win was hilarious. I am impressed at how the producers made all the pairs have their own story, while still centering about a single plot.  Victor provided some of my favorite lines in the movie. For example, when deciding what the duo should drive, Victor exclaims, "An ice cream truck!… Y'know, they gotta get there before it melts!"
The Cannonball Run has its fair share of spectacular action stunts. These stunts, however, did not always go as planned. When shooting, young actor Heidi von Beltz was paralyzed after the Aston Martin she was in collided with a line of cars, and she was sent flying through the windshield. She was paralyzed from the neck down. This scene didn't make the final cut. The rest of the stunts are marvelous and always had me on the tips of my toes. My favorite stunt is JJ's launch out of the speedboat.
Overall, I think The Cannonball Run was an amazing idea for a movie. The characters were fun; even though, the writers seem to have forgotten to include their background in the story. The competing pairs in the movie are hilarious, and I loved to see all of the different ideas on how to win. I found the love story they tried to introduce a little bland, and it needed more depth. Overall, there were many separate story lines for each of the different pairs; connecting them all together seemed to be a bit of an afterthought. 
In the end, I give this movie 7.6 cannonballs because it is a movie I would love to watch again and would recommend to anybody. However, I don't think it was the best produced movie. I enjoyed the characters, but the story lacks structure and coordination.
Be sure to check out the podcast that me and Hana recorded on this too! Its very good and many words are spoken in it.