Kay Sage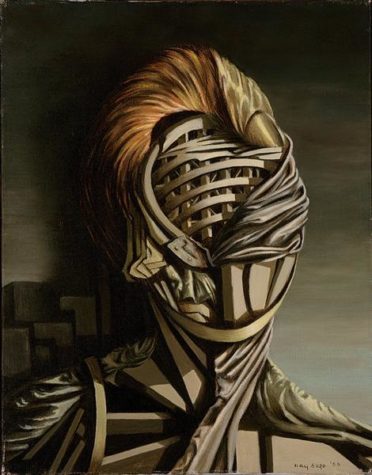 Art can be used to describe the artist's feelings. Bright colors could convey happiness in the artist's life and mental well-being. On the contrary, empty landscapes could convey an artist's isolation. Kay Sage is no stranger to the isolation that she expressed in her paintings.
After being born in Connecticut in June of 1898, Kay Sage relocated to Europe with her mother. With homes in both Paris and Rapallo, Italy, Sage became fluent in a variety of languages including French, Portuguese, and Spanish. 
Growing up, Sage drew as a pass time.  Later, in 1919, Sage moved to Rome where she studied art with other students. However, Sage spent much of her time relying on herself to learn the art. Eventually, she met Prince Ranieri di San Faustino whom she married in 1925.
The ten years of their marriage were some of the most boring years for Sage. She spent most of her time fulfilling her duties as a princess, instead of painting. Then, the eventual deaths of her father and sister led Sage to leave her unhappy marriage with Prince Ranieri in 1935. 
Sage soon re-entered the world of painting and exhibited six compositions at the Salon des Surindépendants. At this expedition, Sage met her future husband, Yves Tanguy. After being enthralled by each others' paintings, Sage and Tanguy moved to New York City where they married in 1940.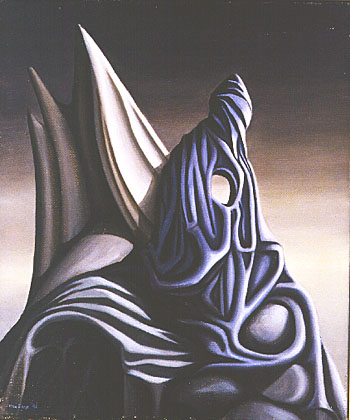 During their fifteen-year marriage, Sage and Tanguy developed their Surrealism style together. The art was fantastic, but the marriage was rocky. Tanguy was an alcoholic and frequently verbally and sometimes physically abused Sage. In public, Sage was known to be rude and snarky to Tanguy; although, the two loved each other very much.
In 1955, after suffering a stroke, Yves Tanguy died. Despite her unhappy marriage, Sage was devastated and pulled herself into isolation. After an eye disease had developed, Sage could no longer paint as well and made a final self-portrait, Le Passage.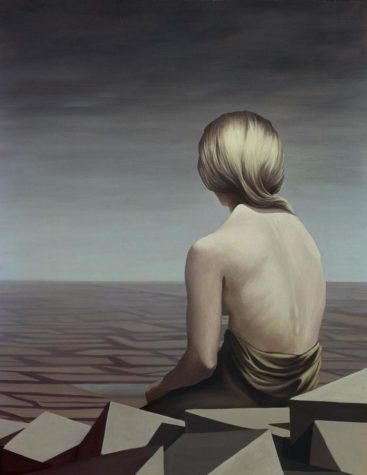 The final years of Sage's life were described expertly through her drawings. Loneliness. Isolation. Colorless. When Sage could no longer draw, she wrote poetry about her exile.
After losing hope, Sage attempted suicide in 1959. When Sage was nursed back to health, she attended a gallery full of her many portraits. This later inspired her to collect and catalog Tanguy's art. Her efforts paid off in 1963, where Tanguy's paintings were displayed in Catalogue Raisonné. Sadly, this was the year where Sage attempted suicide a second time. This time she wouldn't have the chance to be nursed back to health.
When observing Sage's art, a sense of uncanniness is felt. Sage's solitude strikes one's mind with every brush stroke. Surely, dull colors like grey and black freeze the observer's eyes. However, even with barren backdrops, a strange sense of enchantment looms. 
After seeing Sage's art, I was immediately in love. Was it because I could have perhaps related to Sage's detachment? Was it because of the dull colors being used instead of the usually bright and striking? I don't know. What I do know is that Kay Sage is one of my favorite artists of all time and more people should be exposed to her work.
As I'm writing this final paragraph, my fingers have run out of things to type. So, in the words of Kay Sage, "I have said all that I have to say. There is nothing left for me to do but scream."