Senior Spotlight: Naomi Ifflander
Many people know senior, Naomi Ifflander from the halls of Seward High School. But not many people know about all her different hobbies outside of school. Not only is Ifflander an avid potter, but also a seamstress.
Ifflander stated she "started throwing [her] freshman year and now it's like an obsession." Her open schedule is "nice for pottery." She ends up spending whole days in the shop! She loves making and selling poetry and seeing customers "genuinely happy" with what she sees as a "functional art."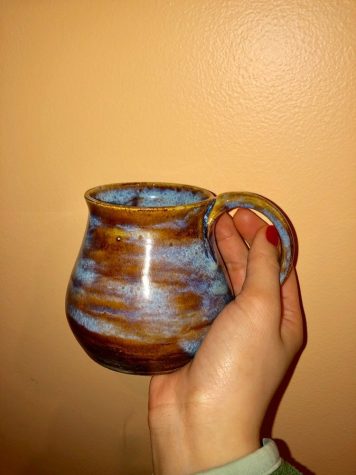 She enjoys sewing for many of the same reasons as pottery. She started sewing around middle school. She enjoys doctoring her own clothes to perfectly fit her shorter body type. She taught herself most of her sewing skills, although "it's mostly trial and error; youtube is a great help." 
Along with these hobbies, Naomi is very well traveled. She has been to Brazil, Peru, Costa Rica, Australia.  She is currently planning a trip to Europe with her parents. This one-month adventure will be a well-deserved graduation celebration.