What Comes After High School?
As I endure the first months of my senior year, college is becoming less of a dream and instead a fast-approaching reality. When I sit in the library and chat with the other seniors, I come to realize that not everyone is headed to college next fall. Although I was aware that not everyone went to college after high school, it has always been an unspoken expectation in my home. So, I decided to gain some perspective on this topic. Is college the right answer for everyone?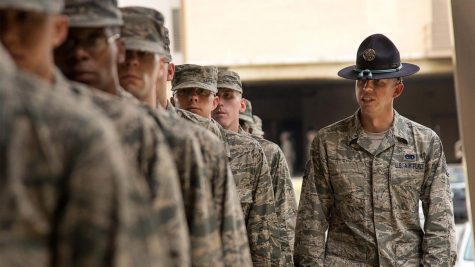 By embarking on a military path, students can gain valuable role models and learn discipline, fitness, and self-motivation skills. As well as getting to serve the country, students are able to move up the ranks, creating a life-long career. Major Travis Robinette recalls his start in the military and the chances he had to travel with his team to Korea and Germany. Not only did Robinette get the opportunity to support his nation, but he also learned about other cultures and languages. Since then, Robinette had continued in various positions throughout the military, describing his path as having "many hats, one sense of duty." While in the military, one can also pursue a college education with financial assistance, meaning once can gain access to careers in IT, communications, interpretation, and more. Although joining the military is not a traditional option, it is one that offers as much diversity as a typical college education. Additionally, they can travel, learn, and improve themselves on this path, making it a perfect choice for many students.
For those uninterested in a military future, vocational school offers an alternative where students can learn essential trades. This includes welding, mechanics, carpentry, electrical work, and more. Even though trades are valuable and necessary in today's world, they are often thought of as an option for those who cannot make it into "real school." In reality, those who attend vocational schools pay costs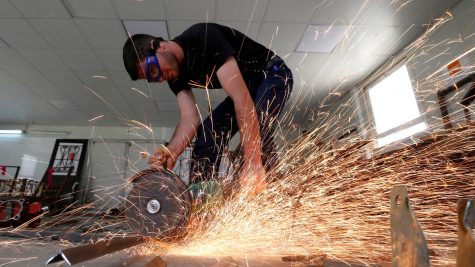 significantly lower than college students and often end up making the same amount in their careers if not more. Just like college, vocational school is not for everyone, but it certainly is a better choice for those who are passionate and skilled when it comes to working with their hands. Marsha Landis, the wife of a cabinetmaker, describes her spouse, stating "he came to the marriage with no debt and a marketable skill, something that has benefited our family in huge ways." Especially in a community like Seward, there is a future career to be found by pursuing a trade education.
Another great opportunity is attending culinary school. There, one can learn the ins and outs of working in a kitchen and making delicious dishes. Living in a tourist community like Seward, there seem to be
more restaurants than people. Thus, after a culinary education, one can end up preparing king salmon, mouthwatering burgers, and an assortment of desserts for the locals and visitors that wander into our restaurants. Although many culinary students also receive some sort of college degree, it is not at all a necessity. Culinary school not only prepares students for life in the kitchen, but they also learn the value of each ingredient and make sure their friends and family are well-fed. Successful food blogger and chef Jenna of eat, live, run recalls, "[food is] what makes me tick and I do believe that going to culinary school has helped me get to the place where I am now." Whether you want to be able to make tasty meals at home or serve as head chef in a Michelin Star restaurant, culinary school may be an option for you.
Furthermore, many people find that none of these choices are the right ones for them. To educate yourself, you do not have to attend a school or enter a program. The world is full of experiences that are capable of teaching more than the classroom. Nowadays, students are pressured into immediately going to college without ever pausing to think if it is what they really want. Life is too short and too expensive to waste time or money on an education which you are not passionate about and will not put to use. I am not claiming that college is the wrong choice; it is simply not the only one.
To learn more about Major Travis Robinette visit https://www.todaysmilitary.com/careers-benefits/career-stories/travis-robinette
To learn more about vocational school visit https://www.theatlantic.com/education/archive/2019/03/choosing-trade-school-over-college/584275/
To learn more about Chef Jenna visit http://www.eatliverun.com/about/