$200 To Give a Murderer a Ride??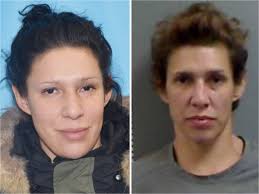 The Class Pet, Being the Class Pet
October 14, 2020
If a suspected murderer asked you to give them a ride, what would you do? Would your initial response be overruled by an offer of $200? Two of Sewards' High School students were faced with this very dilemma last week.
With an ongoing manhunt in the Seward area, most people were watching their surroundings. The Alaska State Troopers posted a photo of Sarah Dayan with the description that she was potentially armed and dangerous. Dayan was the main suspect accused of the murder of 57 year old Keith Huss. The murder occured on the 28th of September near Turnagain Pass, at mile 68.5 on the Seward Highway. After multiple reports of sightings of the suspect in the Seward area, law enforcement was closing in. 
While it was known that the murderer was on the loose, most people didn't seem to notice anything out of the ordinary. People were still doing everything they normally would. Two SHS students had just pulled into their driveway when a woman approached asking for a ride.
According to the students, Sarah Dayan approached them and asked for a ride to Kasilof. She claimed to have been biking from Anchorage when she had taken a wrong turn and had ended up down Nash road. Her terrible english accent was reportedly, "hilarious to listen to". After being denied a ride, the woman offered up sixty dollars. Again being denied,  Dayan then went all the way up to 200 dollars. With both of the students not willing to drive to Kasilof, she then asked if they would take her to Soldotna instead. 
Getting desperate to get away from the Salmon Creek Area, Dayan pulled out a wad of cash and offered a final amount of one hundred dollars to just get to town. The students told her to call a cab, but she claimed they wouldn't take her bike for her. She then took off down the road while the students went inside and called SPD and AST. 
She biked to Essential One next to Safeway. With SWAT and the rest of the law enforcement getting closer to her, she stole a jeep and drove it to the base of the jeep trail where she was caught and arrested by the authorities.