Ups and Downs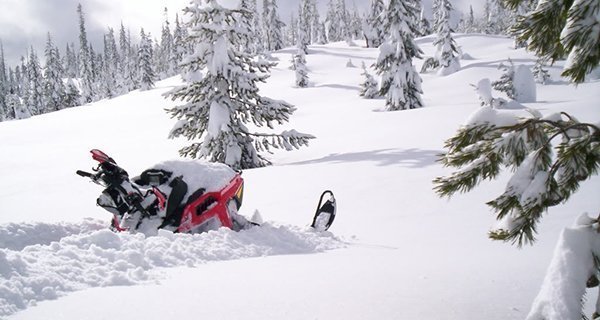 Snowmobiling is my favorite activity despite its ups and downs. Through both adversity and triumph, snowmobiling is something which never ceases to brighten my day.
Riding is very snow-dependent. Unfortunately, we are not always blessed with good snow years. On top of that, snowmobiles can be costly and time-consuming to repair. They are mostly reliable; even though, they seem to normally break at an inopportune time. Is this just me, or are the dealer prices a scam and shipping cost from online sellers twice the price it should be? 
All that aside, snowmobiling is a very rewarding endeavor. I also would highly recommend riding with at least one other person in case of a breakdown or injury. It is worth the ups and downs for those elusive bluebird days.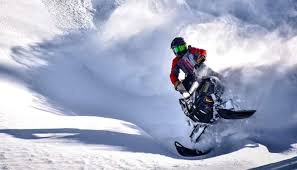 Snowmobiling has health benefits including cardiovascular exercise and is especially strenuous when sending it in the steep and deep. Another benefit of snowmobiling is it occurs in the outdoors, which promotes well-being, according to Harvard Health Letter. Hanging with friends and family is also a plus to snowmobiling. 
This is a sport of exhilarating adrenaline for a scenic look in the woods. Through the ups and downs, snowmobiling never gets old or boring. Boondocking, in the gnarliest terrain, with exquisite technique, clears the mind, for it is a beautiful bond between man and machine. I hope to see you out sending it this winter.  
Snowmobiling photo credit: https://rmar1.com/2015/11/13/snowmobiling-deep-powder/ and https://mtnweekly.com/mountain-lifestyle/five-faux-pas-sled-skiing/.