Turbo Snowmobiles?
Turbo Snowmobiles?
       Snowmobile owners have been adding turbos to their sleds for over two decades. In my opinion, the best mod ever.
        The first turbo sled made by Arctic Cat in 2004 added to their 660 four-stroke motor, upgrading it from 60 to 110 HP–the boost cataclysmically upping HP.
       Snowmobile manufacturers have been adding turbos to their 4-stroke trail sleds ever since. In 2020, Ski Doo unveiled their first turbo 2-stroke snowmobile, which happened to be a mountain sled. Their motivation was to combat the power loss that occurs when you start getting above 6000 feet elevation. That it does very well and now Polaris is getting in on the action in 2022 with their brand new Matrix RMK Slash Boost. Polaris and Ski Doo's marketing strategy is advertising the sled as a reliable turbo that performs with impressive HP at higher elevations.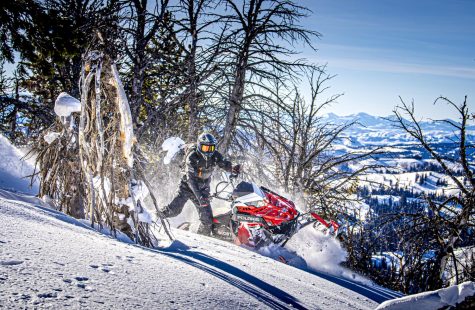 I personally believe this is a sound marketing strategy; however, if you're the person who loves to pull avy chutes, wheelie all day or just have insane HP, I would recommend an aftermarket turbo that you can run at high PSI. For comparison, the Ski Doo factory turbo motor makes a maximum of 165 HP, but running an aftermarket turbo with 15 PSI boost on an 850 would make approximately 300 HP. Nevertheless, I am excited to see Original Equipment Manufacturer (OEM) turbo 2-stroke mountain sleds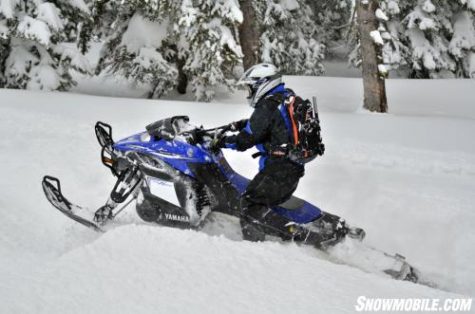 Image Credits https://www.snowmobile.com/manufacturers/yamaha/2013-yamaha-nytro-mtx-162-turbo-review-video-1589.html
https://www.businesswire.com/news/home/20210302005181/en/Polaris-Snowmobiles-2022-Lineup-Features-22-New-Models-All-Built-on-the-Rider-First-Matryx-Platform
https://experiencepowersports.com/Snowmobiles-Ski-Doo-Summit-X-Expert-175-850-E-TEC-Turbo-SHOT-PowderMax-Light-FlexEdge-3-0-2021-Moses-Lake-WA-66f89775-1be6-4f81-848a-ab60003e770b