Best Race Sled?
Polaris IQR
       The IQR is the Polaris race sled produced for the public from 2005 to present. They have been the gold standard of race sleds from their inception. Marketed toward aggressive riders who want more than a trail sled, they are made to give the public a little slice of a race sled's capabilities.  
       The 2005-13 IQR was offered with a 121-inch track, which switched to a 128 inch in 2013; then in 2019 they changed to a 136 inch. They were always sold with a 600cc motor for consumers.
        The IQR Rs are the higher performance version, normally used for racing, and can be obtained if you're a patient shopper. They are very powerful and extremely good at doing wheelies, as well as huge jumps. They were developed for snocross racing, which led them to be very durable and have stiff suspension. Though, they are still quite rideable for trails, mountains, or wherever you ride. However, not the best choice for deep snow.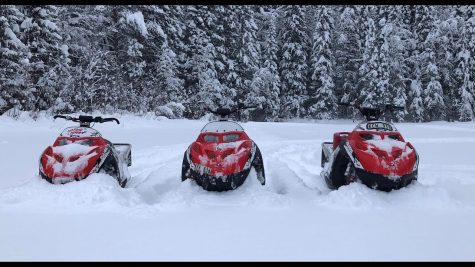 IQR's are normally offered to run premixed pump gas, but some use race gas. If I bought one that ran race gas, I would swap the head to make it able to run pump gas, due to the lower fuel cost and better availability.
      Opinions: I really like the Polaris IQR. It would be a great sled for lots of the riding I do. Nevertheless, I am unsure of how the IQR would stack up against Arctic Cat and the tough competition of Ski Doo's. I can tell you any of those brands' race sleds are a huge upgrade from their trail sleds.
Photo Credits: https://snowgoer.com/news/polaris-gives-snocrossers-more-power-in-2021-600r/28851/