Thrift versus Vintage: What's the Difference?
In my last article I covered all you need to know about thrifting: the origin, the different types, why it's superior to other types of shopping, and even introduced you to some of my favorite thrift stores. Now it's time to take a deeper look at another genre of clothing: Vintage.
Many people talk about shopping vintage and thrifting interchangeably. However, they are two entirely different things. To recap, thrifting refers to shopping cheaply for used clothing and other things one might otherwise buy for a higher price, brand new. Over the years as it's become more popular, it's evolved into a fancier, more unique way to shop; prices are higher, but people are willing to pay more to get fun and interesting clothes they couldn't find at a typical mall.
Vintage, on the other hand, refers to older clothing, typically items that were made about 20 years ago, or more. Going even further down the rabbit hole, many people, including myself at one point, don't understand the difference between vintage and antique items. Although there isn't necessarily one correct answer to this question, generally speaking, something antique would be considered to be from another era—typically around 100+ years old. Vintage or retro, on the other hand, refers to something that is from another decade, but a more recent one, usually about 20 years old, or more.
Now, the reason vintage and thrift often get confused is because of the fancy little boutiques which have started popping up everywhere. As we talked about in my last article, there are used clothing boutiques often called consignment stores, thrift boutiques, or something of that nature, that purchase all the nice items from normal thrift stores and resell them in a inviting environment for a much higher price. Similarly, there are many stores like those which specialize specifically in vintage items. They find their resale pieces in the same ways as thrift boutiques, searching though Goodwill, garage sales, and markets to find antique fits to resell in their stores.
Furthermore, as you would expect, many vintage stores look very similar to thrift stores, as they are both pulling all the unique, fun items they can find to stock their shelves. As a matter of fact, thrifting can be a form of shopping vintage. But vintage shopping isn't necessarily just thrifting; it's a much more refined and specific version of it. So, now that you understand the differences and similarities between thirfting and vintage shopping, I'll take you through some reasons to shop vintage and introduce you to some of my favorite vintage stores.
Some Great Things About Shopping Vintage:
Most trends actually repeat every 20 years or so; therfore, Vintage stores are a great place to find the real retro fits that everyone is trying to duplicate.
Vintage stores are a great place to find unique, statement pieces to spice up your wardrobe.
Since vintage items aren't being made anymore, lots of them are one-of-a-kind, and no one will ever be wearing the exact same thing as you!
Similarly to thrifting, shopping vintage allows clothes to be reused in order to avoid polluting the earth.
Some Vintage Stores I've visited (with photos and descriptions):
Vantage Vintage, Salt Lake City, Utah
A new find from my recent trip, Vantage is an upscale Vintage store. It sells its clothing for a high price, but their shoppers really know what they're looking for while stocking the store. You can find tons of fun and unique vintage pieces that fit in well with modern style while adding a little flare. They even have a rack of signed, collectable graphic t-shirts from different bands and celebrities.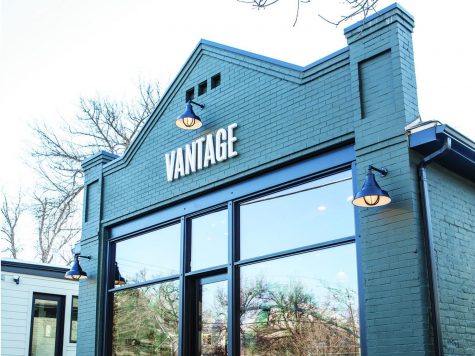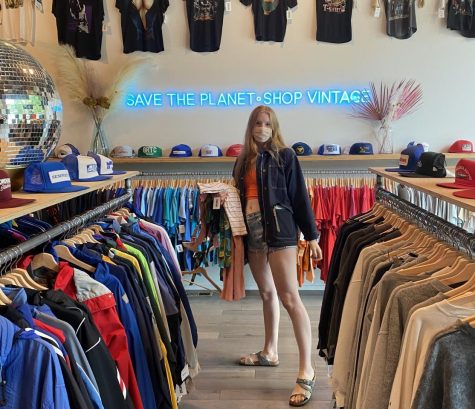 Animalia Vintage/Secondhand Popup Market, Salt Lake City, Utah
This one happened to be another lucky find from my trip. I popped into Animalia, a vintage and craft boutique, and they were hosting a vintage popup market! They had rented out a building and filled it with tons of vendors who all had booths full of vintage clothing, jewelry, and other items. Because there were so many vendors, different booths had different price points and styles—so there really was something for everyone!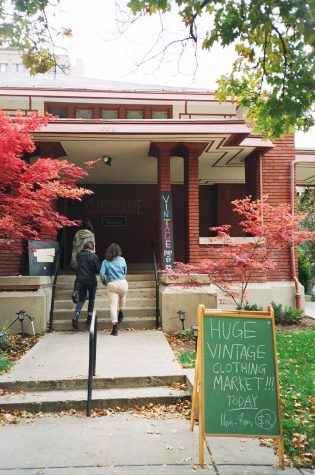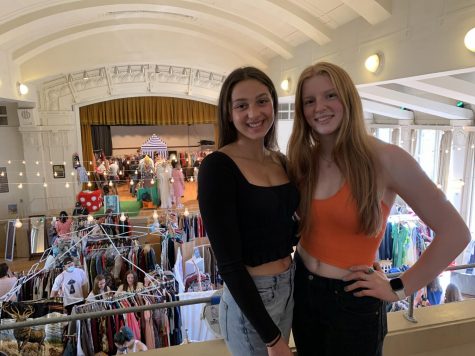 Fremont Vintage Mall, Seattle, Washington
A little different from the other stores I've mentioned, the Vintage Mall has more than just clothing and wearable pieces. It has a collection of antiques and retro items including records, dinner sets, furniture, and anything else you could think of. It's a really fun place to go and look around, even if you don't plan on buying anything. It's basically a maze of never-ending shelves full of interesting objects you would almost certainly not find anywhere else.