Ripping Dirtbikes
Ripping Dirtbikes
      Dirtbiking is an awesome way to spend your free time. Sendy riding areas are plentiful on the Kenai Peninsula.
      Dirtbikes are relatively inexpensive as you can get well-running used ones for about $2000; however, you can spend upwards of $10,000 for a new top-of-the-line model. 
     You can buy a two-stroke or four-stroke dirtbike. The advantages of a two-stroke are lighter weight, a neck-snapping powerband, faster acceleration, cheaper, and a simpler design. Four-stroke advantages are they use straight gas, generally more horsepower, stump-pulling torque, a linear powerband, less shifting, and a mind-boggling top speed.
     I prefer two-stroke dirtbikes because of the neck-snapping powerband. The simplicity and the lightness of the two-strokes are appealing. The best dirtbike brand in my opinion is Husquevarna, due to still making two-strokes and looking super clean. Nonetheless, all the mainstream dirtbike brands are pretty comparable and have their strengths and weaknesses.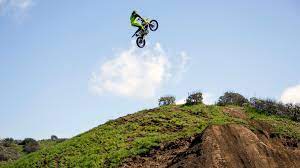 Safety gear is very important when you ride a dirtbike. I would recommend a helmet, goggles, chest protector, gloves, and riding boots. Knee guards, riding pants, and a neck brace are nice to have if you have the coin. I like the Leatt chest protector, Oneal boots and pants, Fox dirtbike gloves, and Smith goggles, as I have had really good luck with that particular gear setup.
     Some local places to ride on the Kenai Peninsula include the Old Sterling Highway in Moose Pass, Mine Road and Falls Creek in Crownpoint, power lines in non-developed areas, gravel pits, some neighborhoods in Seward, and the sides of the highway. Sterling, Kenai, and Kasilof have an abundant amount of trails, as well as Kenai's motocross track and Deep Creek Beach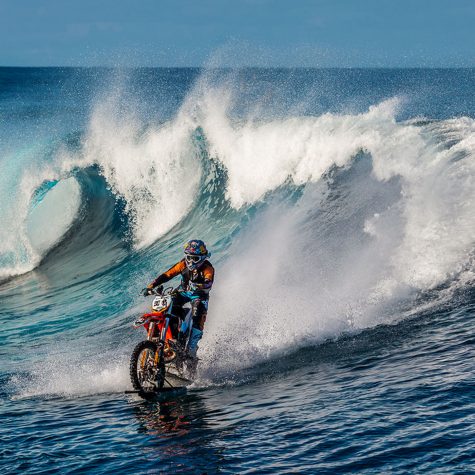 The Old Sterling is a great place to ride due to being pretty easy and about 8 miles long, Crown point is an awesome ride due to the stellar view at the top and it is basically up the side of the mountain. Sterling is awesome due to miles and miles of trails, gravel pits and the ability to ride ditches faster than traffic. My favorite riding zones in order are Sterling, Mine Road and Old Sterling
Image credit https://www.theverge.com/2015/8/3/9088871/dirtbike-wave-riding-dc-shoes-robbie-maddison
https://www.bertsmegamall.com/–mastering-the-dunes-dirtbike
http://www.xgames.com/xgames/gallery/9052635/image/17/twitch-whip