Timbersled…
Timbersled
     Timbersled is currently the industry standard of dirt bike track kits. Timbersleds are an awesome way to have fun in the steep and deep powder without breaking the bank, due to being able to use your dirt bike, and the kit is about half of the cost of a new snowmobile.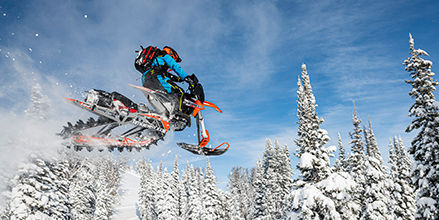 Timbersled, the brand, has been around since 2002 and started making aftermarket skids for snowmobiles to keep the front end down in order to climb the highest peaks. But in 2010, they introduced the Timbersled dirt bike track systems which the industry has come to know as amazing setups. However, Timbersled wasn't the first one invented. The first dirt bike track system was made in a garage by a Boise Idaho resident in 1993.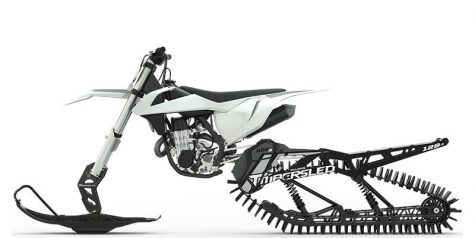 I really enjoy snowmobiling and am an avid dirtbiker; therefore, in the future, I would like to buy a Timbersled to experience the best of both worlds. I would get one now but I don't have ten grand in my tunnel bag to spend. The Timbersled has left its mark on the winter sports industry with zesty nimbleness, steep and deep capability, inexpensive models and ease of installation.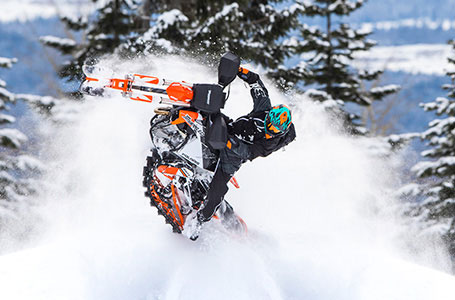 Sources  https://www.ktvb.com/article/news/lets-hope-this-is-the-future-meet-the-boise-man-who-invented-the-modern-snowbike-kit/277-be162549-e797-4421-b86b-68c88340f9e5
Image Credit  https://sleddermag.com/2021-timbersled-snow-bike-lineup/  https://www.timbersled.com/en-us/news/all-new-2020-timbersled-lineup/ 
https://cdp.azureedge.net/products/USA/TSP/2017/SNOWMOB/SNOWMOSPR/LT_137/50/BLACK/2000000012.jpghttps://auburnextremepowersports.com/Snow-Bikes-Timbersled-ARO-3-129-LE-2021-Auburn-CA-943bfa1f-b1cd-46b5-a81c-ab730055cd54 
https://loosewheels.com/Snow-Bikes-Timbersled-LT-137-2017-Duck-Creek-Village-UT-52ec4d78-0df3-4f6b-9955-a6a9017951a6