A Serious Conversation: Remembering Cheslie Kryst
A remembrance of former Miss USA 2019 Cheslie Kryst who commit suicide on January 30, 2022.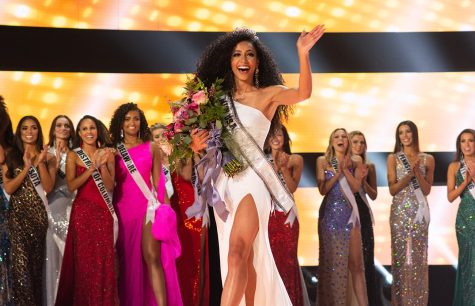 "A grinning, crinkly-eyed glance at my achievements thus far makes me giddy about laying the groundwork for more, but turning 30 feels like a cold reminder that I'm running out of time to matter in society's eyes – and it's infuriating." (Essay written by Cheslie Kryst in 2021 and reposted by the New York Post.)
All around the world, the people involved in the pageant community and close family and friends are devastated at the loss of Miss USA 2019 Cheslie Kryst. Cheslie became an inspiration to women and girls all over the nation when she won the title of Miss USA in November 2019. Of course, once the title is won, it must come to an end. For a lot of ex-national queens, they resume their fame even after they hand down their title. Kryst handed her title down to Miss USA 2020 Asya Danielle of Mississippi. From there, Chelsie resumed her influence to continue to inspire others throughout the nation; however, in 2021 things started to spiral downward. 
Kryst wrote a heart-breaking essay stating how she felt about her online bullies and how she has faced them from the beginning when she was crowned Miss USA. She said, "My challenge of the status quo certainly caught the attention of the trolls, and I can't tell you how many times I have deleted comments on my social media pages that had vomit emojis and insults telling my I wasn't pretty enough to be Miss USA or that my muscular build was actually a 'man body'." Cheslie dealt with a lot of hate throughout her reign, but she also didn't want it to end. She stated towards the end of her article that "I even wore my crown around the apartment for most of the day (Kryst's birthday) knowing I'd have to give it back at the end of my reign as Miss USA. I did what I wanted rather than the expected." However, this was not the main cause of Kryst's suicide. Since she handed over the crown, Asya played out her entire reign and crowned successor Elle Smith of Kentucky as Miss USA 2021. This was two complete months before Cheslie's reported suicide. 
Kryst made it very known in her essay that she was anxious for her upcoming 30's. "Each time I say 'I'm turning 30' I cringe a little", she wrote. "Sometimes I can successfully mask this uncomfortable response with excitement; other times, my enthusiasm feels hollow, like bad acting… I fought this fight before and it's the battle I'm currently fighting with 30." Even though Cheslie went on about all of her amazing accomplishments, before and after she became Miss USA, she felt at a loss. 
Winning Miss USA had people thinking she had the "perfect life" look. It is important to know that no matter how "perfect" someone's life or personality may be, everyone is handling their own personal struggle whether or not their mental health is in a good place. It is also important to remember that suicide isn't the answer to solving bad mental health. There are treatments, both medication and therapy, that have been proven to work with side effects. 
Going out in the world today, remember to be kind and tell your friends and family you love them. You never know what someone may be dealing with outside of the life you know them in. Have a very thoughtful and caring Valentine's Day. 
Suicide Hotline: 800-273-8255