Advice For Freshmen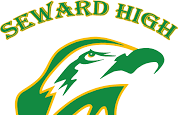 What advice do you have for incoming freshmen for building a successful high school career? 
10th grader: "Don't do football; swimming builds character." 
11th grader: "Do your work on time."
12th grader: Make sure you only take classes you will need and enjoy. Also, make sure you stack your schedule, so during your senior year you can focus on post-graduation goals." 
What was one mistake you made during freshman year?
10th grader: "I got peer pressured by older students."
11th grader: "I fell behind on classwork." 
12th grader: "Making sure I had enough time to study was not my strongpoint." 
What is a class you'd recommend taking during high school? 
10th grader: "Power mechanics, it's honestly very fun."
11th grader:  "Shop class with Hemstock."
12th grader: "I would definitely recommend art whether it's sculpture, photography, digital or any other form." 
What is something you're looking forward to this year? 
10th grader: "Not being a freshman anymore."
11th grader: "Snow machine season."
12th grader: "I look forward to finally being able to work on my portfolio. I am ready to get out of here and go to college."
10th: Oliver Trobaugh  
11th: Casey Bryden
12th: Ollie Dixon