Catalyst Reflections
     The long-awaited Arctic Cat mountain chassis has been revealed. Arctic Cat has finally delivered with a supposedly lighter weight chassis, upgraded ergonomics and other robust upgrades. 
     The first of the changes is the motor and paraphernalia have been mounted lower to give it a more efficient center of gravity to refine handling characteristics. Some of the most obvious changes is the new and improved tunnel design; it is lighter, yet has a stronger bumper. The snow flap was also deleted to reduce the chance of getting stuck in your own trenches. On electric start models, the battery has been mounted under the seat to further the weight distribution for more predictable handling. Other upgrades include: revised geometry compared to the previous generation, lightened skis, revamped plastics with easy no-tool removal, and an asymmetrical headlight for a snarly look.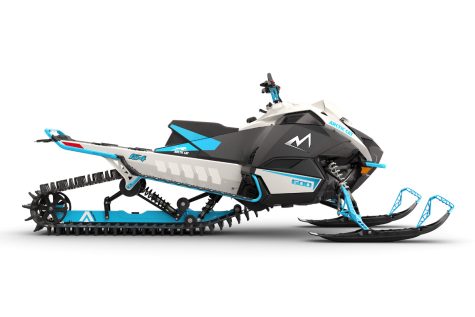 Engine wise, the only option yet announced is a 600; however, I am hypothesizing Arctic Cat is brewing a colossal CC motor. This motor would make enough power to put them in the running against industry competitors such as Skidoo, Yamaha and Polaris. Arctic Cats previous motors have been quite brawny and reliable in the long term, so I am on the edge of my seat for a new powerplant. 
     I am not gonna lie, I am a Ski Doo guy; nevertheless, I am stoked to see this new ripper out on the snow. Hopefully, someone I know will purchase an Arctic Cat Catalyst, so I could take one for a little shred. Think snow and get ready for a great season.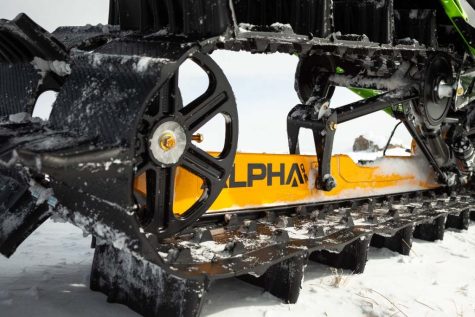 Photo and information credits: 
https://sleddermag.com/arctic-cat-catalyst-platform/
https://snowgoer.com/news/arctic-cat-to-unveil-new-chassis-platform-at-hay-days/30854