Qatar 2022 World Cup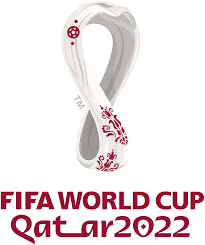 With the 2022 World Cup recently starting, it is a good time to look at which teams could potentially win the tournament. Thirty-two different countries coming from all six habitable continents makes the tournament sure to be close. The World Cup is often the beginning of an era for young players with Gavi, Pedri, and Konate getting to play for the first time, whilst Ronaldo and Messi will most likely play their last games in the tournament. 
Argentina 
The 2021 Copa America winners are currently on a thirty-six-game undefeated streak, which they started in 2019. Their star player Lionel Messi was in great form for Paris Saint Germain before the international break, having seventeen goal contributions in just thirteen games. He will be backed up by two of the most promising goalscorers in Europe: Lautharo Martinez and Julian Alverez. Their defense has been excellent, only conceding three times in their last major tournament. The team has definitely earned their place as one of the top front runners for lifting the trophy on December 18th.
Senegal 
The Afcon winners took it to penalties to beat Egypt. Both teams met fifty-one days after the final for the second match of world cup qualifications and took it to penalties in one of the most controversial games of the year. With the Senagalize fans pointing green lasers into the Egyptian players' eyes, during the penalties. Their best player Sadio Mane has just recently picked up a serious injury, and the Sengalize FA announced he will not play a game in what looks to be his last World Cup tournament. However, the squad still has a lot of quality, especially in their own half having Chelsea duo Eduard Mendy in goal and Kalidou Koulibaly at center back. Most people don't expect them to go far in this tournament but don't be surprised if they exceed expectations.
England 
The country that created the game has looked like a shell of itself for a while now, not able to win in their last six games. Many English fans have been requesting that the manager, Gareth Southgate gets fired, with many of his squad choices and his formation being called into question. Though, these criticisms can be considered harsh as they have a promising-looking generation of players that are available to get called up, with many tough decisions. Their star player, Harry Kane scored more goals than any other player in the last World Cup and will be looking to repeat his form during this tournament. They need to make sure that they sort out some defensive problems if they want to get anywhere near the final this year.
France 
The world cup's reigning champions look completely different since 2018, with many tactical changes and player rotation happening. They have recently had many players get injured, but have depth in virtually every position on the pitch. They'll have their work cut out with many last-minute injuries to midfield players that have scrambled the squad up. With Kylian Mbappe still being a major part of the team and its success looking to have another outstanding campaign. The team shocked the world, when they got knocked out in the round of sixteen of the Euros by underdogs Switzerland.
Germany 
The 2014 World Cup winners have a lot to look forward to, with many options in the middle of the field. The team is very well rounded with plenty of younger players having important roles throughout the squad. Thomas Muller is by far one of the marquee players and one to watch, being Bayern Munich's main creative outlook for years having an impressive eighteen assists last season, for the German outlet. Historically, Germany has had one of the best defenses in the world, and this tournament is no different having Rudiger and Schlotterbeck keeping Manuel Neuer's goal safe from opposing players.  
Spain
Spain has historically been one of the best teams at the tournament for decades now. The choice to leave out major players like David de Gea and Thiago has raised many eyebrows as they both have over forty-five caps each for the national team. However, they have a very promising young squad with many players performing at the top level. The coach Luis Enrique is one of the best managers at the international level having managed at FC Barcelona as well. Many questions have been raised about who is going to score the goals; however they proved everyone wrong, scoring seven against Costa Rica in their first game of the tournament. 
Brazil
Our last team is the overall favorite to many people and fairly so, the squad is good enough to leave players like Bobby Firmino out. One position that Brazil surprisingly has depth in is at goalkeeper, calling up both Liverpool's Alison and Manchester City's Ederson. Brazil normally doesn't have the top pedigree between the net, but now has debatably the two best in the tournament. Another player who is a star for Brazil is Neymar who is only two goals away from scoring as many goals as Pele for the national team.
Every World Cup is a time to celebrate individualism as well as to unite everyone. It is also important to bring up the issues with the host country Qatar. With many reports that the country bribed the majority of voters to give them the World Cup with the whole board since then stepping down. Another problem is that over 6,500 migrant workers have died during construction and poor working conditions; it's also been reported that these workers have their passports taken from them so that they had no choice but to work to survive. Many National teams have taken time out of their preparation to play games against the migrant workers to spread awareness of these migrant workers' issues. Qatar's infrastructure is also very underdeveloped to hold the tournament with many fans not having proper accommodations for their stay. Qatar promised FIFA (International Federation of Association Football) that everyone would be safe and have the freedom of speech, but a Denmark camera crew was told they had to stop filming by the Qatari police when they were criticizing the company. The players of many of the major countries were told that they couldn't wear their One Love captain armbands or they'd be heavily punished. The German national team players covering their faces in their team photo before their first match in protest, that people's rights of free expression and speech are being disregarded by FIFA and Qatar. 
Though every one of the thirty-two teams has a chance to win it all, only one team can lift the trophy. My prediction is that a team from South America will win the tournament, because they are more climatized to the heat. I believe that Argentina is a great option, but I believe that Brazil's squad will be the 2022 World Cup Winners facing France in the final 2-1.