A World Cup Upset in the Making?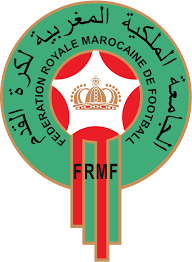 South American and European teams have dominated the World Cup for many years; however, could we see this dynasty come to an end this campaign? Morocco shocked the world when they knocked out Spain in the quarter-finals. They took it to penalties, where they won 3-0. They managed to pull this off with just 23% possession, with Spain having over 700 more passes inside the 120 minutes and outplayed Morocco in almost every statistic. 
Spain, on paper, were the favorites, and sportsbooks had the odds that Morocco beat Spain at 1-7. Though all Moroccan fans will be happy, one in particular will be even happier after he predicted before the tournament that Morocco would get to the quarter-finals betting ninety-thousand dollars and got a return of over one million dollars. Many other African countries fans have put their support behind this team, saying that a win for Morocco is a win for Africa. 
Morocco has also made history in more ways than one, becoming only the fourth African and first Arab country to qualify for the quarter-finals. They are also the first African team to finish at the top of their group. This comes after they had an unsuccessful Afcon being knocked out early. This has been Morocco's first World Cup since 1998, with one player who started in midfield, Azzedine Ounahi being born two years after the last game Morocco played in the competition. 
The hero of the match for Morocco was PSG's Achraf Hakimi, who scored the final penalty to knock Spain out. What makes this even more special is that Hakimi was born and raised in Spain's capital, Madrid, and even played in Spain's youth team. When asked about his decision, he said, "It didn't feel like the right place for me; I didn't feel at home." He will surely be glad that he chose to represent the country where his parents were born, having played an integral part in the team's success so far. 
Another player that stood out was Sofyan Amrabat, who controlled the tempo and outplayed the Barcelona midfield three of Pedri, Gavi, and Busquets. His performance has been in the eyes of many of the best European clubs, looking for his signature this January; with Fiorentina reportedly wanting upwards of forty million dollars for their player.
Out of the four games Morocco played, they only conceded one goal in the duration of the 390 minutes; this is mostly down to their goalkeeper Bono who saved two of the three penalties versus Spain, and pulling off a double save. 
Their next game is against Portugal, who just beat Switzerland 6-1. It'll surely be a daunting task for the players, who will have their work cut out for them if they want to go all the way. If they can continue their defensive success and a bit of luck, then they might be able to lift the trophy on December 18th.