The Best Jacket?
      A down jacket consists of a shell filled with feathers, and they offer excellent warmth. Down coats have roots back to 1924, so why do we still love them?
     Down continues to be a popular jacket for nearly a century due to an excellent weight-to-warmth ratio while maintaining compressibility. Down is not all created equal, however, due to different qualities of feathers and the classification of 300-1000 fill power. The higher the number in fill power, the higher the quality, and the higher the expense. 
     There is a humongous amount of brands that make down jackets, ranging from less than fifty dollars to name brand expedition pieces costing easily over a thousand dollars. The best down jackets cost some coin because quality is expensive. For example, Mountain Hardwear's Ghost Whisperer UL is a $400 down jacket; however, it is the highest fill available and lightest down jacket on the market. Another example is Rab, who makes an $800 expedition down jacket, which is a top choice for people who scale Mount Everest.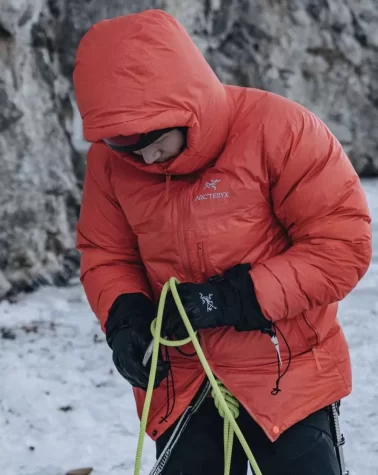 I really like down jackets because of the warmth yet, still maintaining excellent compressibility; furthermore, that makes me reach for them time after time. I have owned three down jackets in my life, two thinner and one thicker, and I have found through personal experience that the "more expensive the higher the quality" phrase to be very true. However, I think before buying a down jacket, people should analyze whether they are going to wear it around town or ascending the tallest peaks and buy accordingly.
Photo Credit: