Blown up
     Blowing up your snowmobile is just part of the sport; however, when you have to rebuild, it can be a real bummer.
     I blew up my Ski Doo Summit 700 last spring, and I waited till fall to start the teardown. Removing the motor was pretty painless, except for forgetting to disconnect a few wires. Once I got the motor on the bench, the dismantle was easy; however, it revealed that the mag side crank bearing was destroyed.
      After ordering parts, my dad and I removed the blown crank bearing, then reinstalled the new ones. We repacked the PTO and mag side bearings with Isoflex grease. Then, we installed the crank and sealed the cases with silicone. Next, the top end was reinstalled with new rod bearings and everything was given a liberal coat of two-stroke. Lastly, the accessories were installed and the motor was dropped into the sled.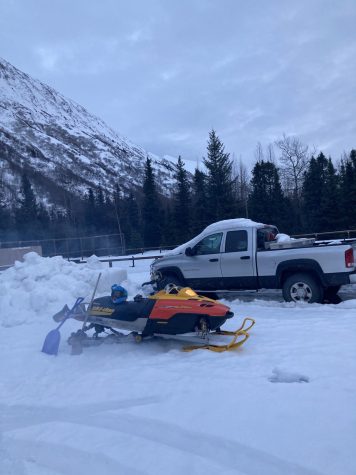 The tedious task ensued, hooking up all the cables, hoses, and mounts. After throwing some fresh spark plugs and a snort of mixed gas in, it took four pulls to fire it up. It has been running like a top since the rebuild. 
     Rebuilding my snowmobile has been a worthwhile endeavor and doing the rebuild yourself takes some serious time (took me 6 months), but saves a ton of money. Best of luck wrenching on your sleds.