Ford vs Chevy vs Dodge
     Full-size pick-up trucks are ingrained in American culture as a staple and necessity for those who lead an independent life. With a three-quarter or one-ton truck, the need for couch delivery and asking buddies to give you a ride to the snowmobile zone are a figment of the past. The full-size truck market in the U.S. is incredibly competitive, and I hope to shed some light on the objectively best one. The contenders in the brand new heavy-duty truck game are Chevrolet, Dodge, and Ford.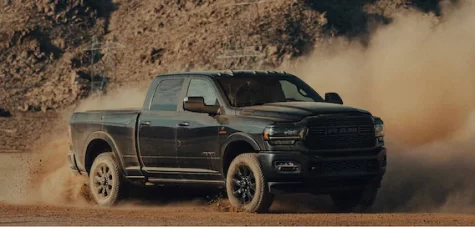 Dodge has been in the full-size truck game since its inception. They are noteworthy for the legendary Cummins motor and the worst quality interior known to man. Dodge has historically been plagued with electrical issues, and are known to be heavily lightened by rust. Their gas motors that are offered are not top tier, yet they are decent. However, in recent years they have improved the electrical quality and all round have been making a good truck.
     Ford makes the best-selling truck on earth and their three quarter and one ton trucks are no exception to the rule. Their power-plants have had a rocky past with some strong engines and other atrocious ones. Some noteworthy mentions are the 6.0 and the 6.4, and they are the devil incarnate of an engine. The current production diesel engine is a 6.7, and it is one of the best they have ever made. Ford prioritizes a user friendly and exquisite cabin. Ford's build quality is average; however, they are remembered for their engineering crimes and having to pull the cab to work on the engine.
     Chevrolet is known for some of the best and mass-produced engines in the truck and car world. The small block Chevy that has been sold in many Chevy trucks and the motor went into 100 million vehicles worldwide. The legendary LS motor has been offered in the trucks for the last 20 years. The Duramax diesel engine is a robust power-plant and has a good reputation. Their interiors tend to be tasteful; electrical reputation is pretty solid; corrosion resistance is good; the build quality is typically adequate.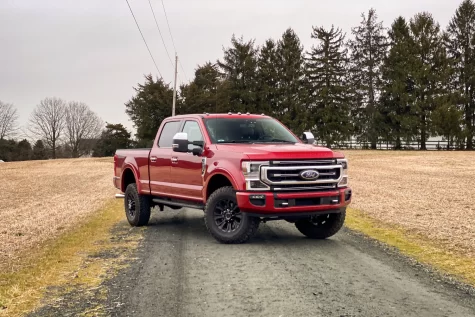 To be totally honest, the best truck on earth would have a Ford body and interior, a Cummins motor, Chevy's chassis and build quality. My recommendation is to analyze what aspect of a truck is most important to you and match that with one of the three brands.
      The truck I personally want is a Chevy 2500HD base model with cloth interior and some tasteful options. If money is no object, I would get the Duramax, or in all reality, I would get the gasser due to lower purchase and maintenance costs. I would add some aftermarket parts including Rigid lighting, a sled deck, battery maintainer, and battery blanket.
Image Credit: https://www.motortrend.com/news/1910-ptoty20-burnouts-roasting-tires/https://www.machaikdodge.net/dodge-ram-2500-temple-tx.htmhttps://www.themanual.com/auto/ford-f250-tremor-review/