The Rollercoaster Career of Robert Kubica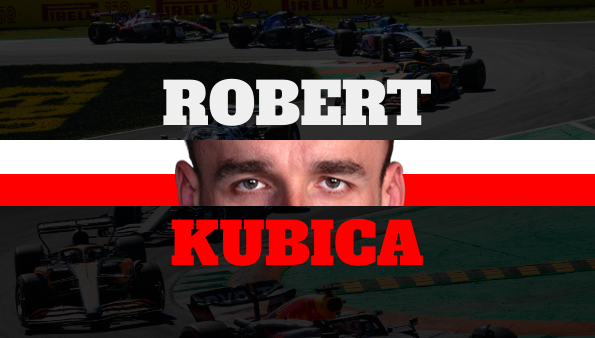 Many children grow up watching racing with dreams of making it big behind the wheel. Some are even able to make this dream come true, racing in big series like MotoGP or Formula 1. More often than not, however, drivers can't make it all the way to the big leagues, usually due to lack of skill. But even incredibly skilled drivers sometimes fail to succeed. This is the story of Robert Kubica.
Robert Kubica was born in 1984 in Kraków, Poland. His love of automobiles began around age four, and he began driving shortly after, in a small toy car his father bought him. At the age of ten, he qualified for the Polish Karting Championship, where he proved himself a phenom and quickly gained some titles under his belt. It soon became clear that Kubica needed more challenge, and he began racing karts all across Europe, where he won titles in Italy, Germany, and Monaco, as well as fourth worldwide.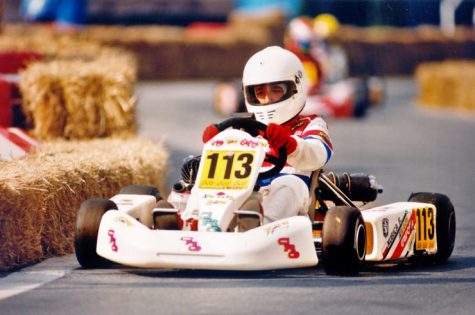 At age 16, Kubica made the step up from karting to Formula Renault 2000, first as a test driver, then as a competitor, winning a few races over the span of the season. He took second in the Italian series, and seventh in the Eurocup series. After Formula Renault, Kubica began racing in the Formula 3 Euro series; although, a particularly bad car accident (not racing related) caused Kubica to make a delayed debut. After his recovery, with 18 titanium screws in his arm, he coolly won his first race. This was the peak of his F3 career, and he soon found himself back in Formula Renault, this time in the 3.5 Series, of which he won the 2005 world championship.
The next year, after a short stint as Renault's F1 test driver, he moved to BMW Sauber as a reserve driver. He would only fill in once, and he was disqualified later for having an underweight car. However, BMW driver Jacques Villenueve left the team midway through the season, and Kubica was promoted to full-time, becoming Poland's first ever driver to make it into Formula 1. In Italy, only his third Grand Prix, he took a podium, an impressive feat for a rookie.
Kubica's next few years were uneventful; although, he had a nasty accident during lap 27 of the 2007 Canadian Grand Prix. Despite some initial debate on his state following the crash, Kubica suffered no major injuries.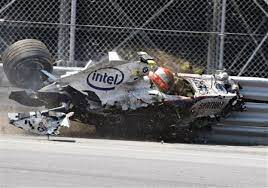 Redemption would come for Kubica one year later at the same race, where he took his maiden F1 win, taking the lead in the driver's championship. He would later score three more podiums, bringing his total to seven and giving him fourth place in the World Driver's Championship.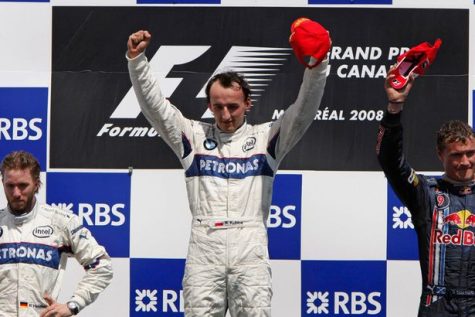 2009 was once again a mediocre year for Kubica, taking only one podium finish and almost taking a win, although a mid-race collision with Sebastian Vettel denied him the latter. BMW Sauber's later announcement of their departure from Formula 1 left Kubica teamless, leading him to sign with none other than his old friends at Renault for 2010. A decent season left them with three podium finishes, and they re-signed Kubica for the next two years.
However, the next two years would not come, as Kubica would suffer a terrible crash during stage one of the 2011 Ronde di Andora rally, with a guardrail impaling his car and striking and seriously injuring him . He suffered several upper-body fractures, a broken leg, a nearly severed forearm, and major blood loss, which was sustained over the hour it took for rescue workers to extract him from the car. Upon arriving at the nearest hospital, in nearby Pietra Ligure, Italy, he sustained a seven-hour operation.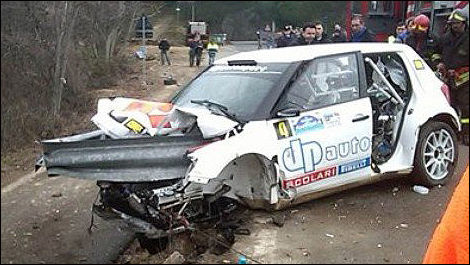 Due to this, he was unable to compete in the 2011 Formula 1 season. In 2012, he had recovered enough to continue his Formula 1 career, and signed with Ferrari; although, he would once again not race, as he slipped on ice outside of his home and re-broke his leg. He would once again sit out the F1 season, but he would make a return to racing via a rally in September, which he won.
After Kubica's full recovery, he decided to settle back into racing by rallying, signing with Citroën Total World Rally Team in both the European Rally Championship and the World Rally Championship-2. Ironically and unfortunately, he crashed in his debut event, the 2013 Rally de Portugal, but soon after won the Acropolis Rally in Loutraki, Greece.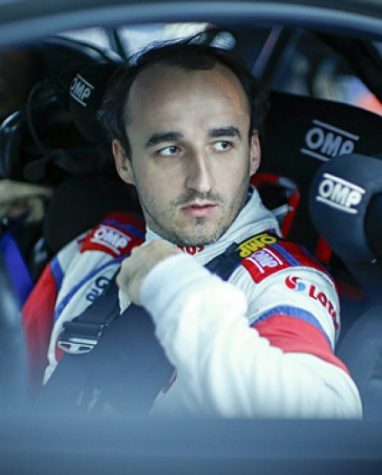 This was the beginning of a bombshell year in WRC2,  later winning the 2013 Rally Italia Sardegna, ADAC Rallye Deutschland, Rallye de France Alsace, and Rally RACC Catalunya, as well as a second place in the Neste Oil Rally Finland. In the end, he took the WRC2 championship title.
Kubica's European Rally results, however, were less than exemplary in that season, despite kicking off the next season by winning the first round, the Internationale Jänner Rallye, but it would be his only outstanding moment of the season. He also sometimes competed in the World Rally Championship, but to limited success. Kubica's rally career finally fizzled out in 2016.
Throughout the following years, Kubica made his way to a few different race series, with mixed results. His performance in the International Endurance Championship, Renault Sport Trophy, 24H Series, and World Endurance Championship (Le Mans Prototype 1 category), were all mediocre, and he did not stay with any for long. It wasn't until 2021, when he signed with W Racing Team Orlen in the European Le Mans Series, when he began to succeed again. He won the Le Mans Prototype 2 championship in his debut year, and was moved to the World Endurance Championship LMP2 to Prema Racing Orlen. It was because of the sponsor of the two teams, Polish oil refiner PKN Orlen, that the switch was made. Kubica had raced for Orlen-affiliated teams a few times in the past, once for BMW Orlen Team Art in the 2020 season of the Deutsche Tourenwagen Masters, and testing for Alfa Romeo Orlen in Formula 1.
In late 2022, Orlen decided to cut ties with Alfa Romeo and moved to Scuderia AlphaTauri. The lack of a sponsor, a Polish one, at that, prompted Kubica to leave the team, permanently ending his Formula 1 career. A few days later, Kubica cut ties with Orlen completely by moving to W Racing Team in the WEC LMP2, where he still races to this day.