Local Ceramicist Visits SHS Pottery Club
The Seward High School pottery club originally founded by four freshmen in the fall of 2022, now consists of about ten students and is continuing to grow. As with all beginners, each member is looking to improve. Fortunately, the club received valuable instruction from Jenny Nakao, a local ceramicist.  
 The club really kicked off in January. After experiencing a few months of struggle on the wheels, the members grew distressed. Because they lacked the necessary experience, they weren't seeing any progress in their work. Towards the end of January, the club's sponsor, Janice Haas, learned about Jenny Nakao.
Originally, Nakao taught English in South Korea for five years before moving to Alaska in 2013.  She attended college in Arizona for art and now runs a small pottery studio here in Seward (NAKAO Ceramics). In her free time, she teaches wheel-throwing classes, typically for adults.  When she's not busy with pottery, she can be found on the ocean, fishing. Nakao is an avid commercial fisherman and really enjoys it.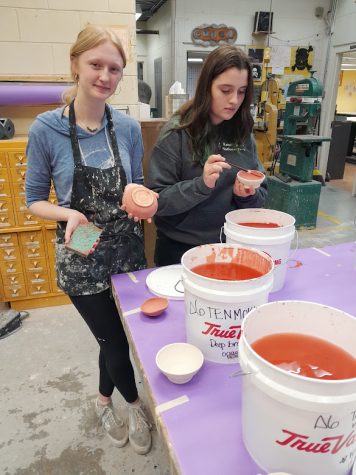 J. Leslie, a local artist, unexpectedly stepped up to be the high school's art teacher earlier this year. Leslie planned on having Nakao work with his ceramics class. Nakao was hired through a program called Seward Artists in Schools. This program offers students a chance to learn from experienced artists at no cost. Run by J. Leslie and Tara Swanson, th
e program receives grants from multiple generous sponsors, such as the Seward Community Foundation, the Seward Art Council, and the Seward Parent Teacher Student Association. The money received from these grants gets put back into the community by letting students of all ages learn about various art forms from different community members.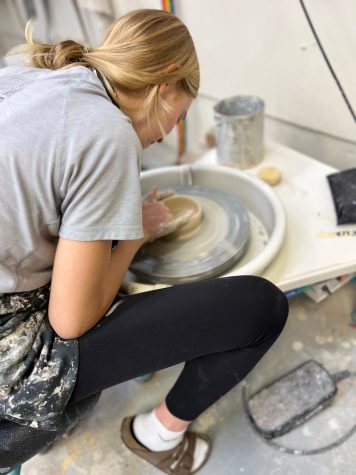 After hearing that Nakao would be visiting the school, Haas jumped at the opportunity. She explained the club's current situation, and Nakao said she would be happy to help. Nakao visited the club twice a week, right after school, for a total of three weeks. Students definitely appreciated her talent; freshman Maddie Haas stated, "Nakao's skill and ability to create pottery is amazing." 
During each session, club members would tackle a new learning objective. She started at the beginning by introducing how to properly operate the wheels, highlighting different types of clay and materials, and demonstrating how to wedge the clay. Next, they would practice the best methods for creating a bowl or mug. In doing so, she illustrated the crab claw and tree ring approaches. According to freshman Olivia Jones, "My favorite part was probably the crab claw technique." The "crab claw" is a pinching motion, used to make the pot taller and thinner. After students were happy with the first few pieces, Nakao demonstrated the correct techniques for glazing and firing them.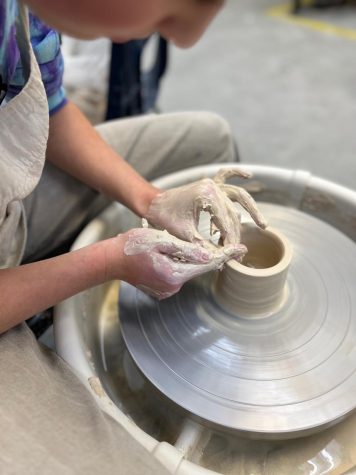 Each club member enjoyed every step of the long process and grew to appreciate their own hard work. At the end of the three weeks, everyone had three or more pieces to bring home to their families. This teaching opportunity allowed students to grow as artists and find success in their work. Sophomore Ava Pullins said, "I learned a lot of new skills [from] Jenny she really helped me improve my artwork."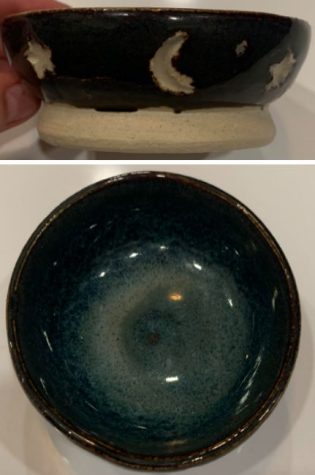 The club is looking into having other ceramicists visit them in the future. In the meantime, members will continue to practice their skills every Thursday afternoon.