My Hunt for a Track
One of my favorite things to do in my free time is skiing. It is fun, fast, and the culture is great, which are some of the reasons why I love motorsports. However, after 16-odd years of doing the same runs at the same resort over and over again, I found myself getting bored more and more often. For this reason, I decided to try my hand at something new: snowboarding.
My dad, and avid snowboarder, was very much supportive of my decision, and lent me one of his several boards, a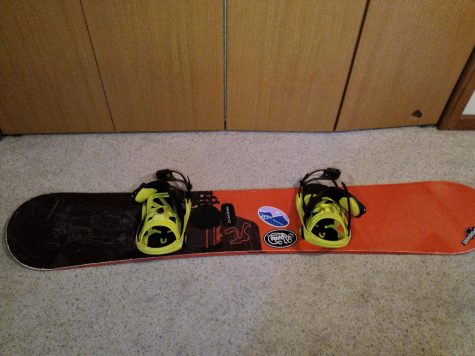 Nitro Snowboards Grand Prix Series.As the name implies, it is racing themed, which was a jackpot for me. But of all of the racing-themed decals decorating the board, one in particular caught my eye. It was the outline of a track, but more interestingly, it was one that I did not recognize. Thus began my quest to find the track.
I began by googling the snowboard model. I had very limited results in this endeavor, as all I found were various pages relating to the Nitro company in question, various snowboarding grands prix, or, for some reason, Mario Kart. My second attempt consisted of me just Googling "race track outlines," but after a decent amount of time scrolling through Google Images, I was left empty-handed.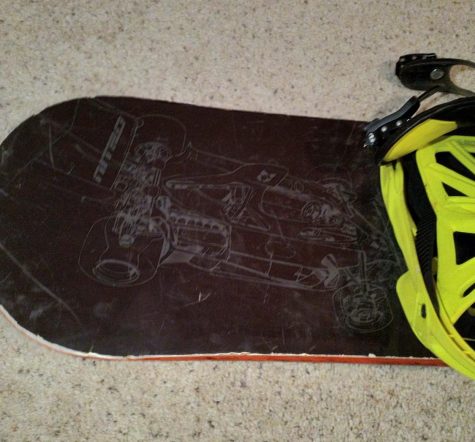 This led me to turn to other imagery on the board to aid my search. The largest picture is of a late 80s-90s open-wheeler. I know of three main open-wheel racing series during that era: Formula 1, IndyCar, and Championship Auto Racing Teams (more commonly known as CART). Due to the art style on the board, we are able to look into the engine bay, where we see six cylinders, indicating that the engine is a V12. Formula 1 used V12s for a time, leading me to believe that the track may have appeared on the F1 calendar. However, the track did not appear in any season for F1, IndyCar, or CART. 
My next attempt involved comparing the outline of every track in America, as Nitro is an American company. However, after tediously scrolling through every American track on RacingCircuits.info, none matched up. However, the discovery of RacingCircuits.info was a big step in the right direction, and I then moved on to checking every track in North America. After all, it is not unlikely that the track would be located in Canada. But after looking over the entire continent with no results, I had little choice but to start painstakingly searching other countries. But then, just as I was beginning to doubt the existence of the circuit, I actually found it.
Circuito de Jerez-Ángel Nieto is a primarily motorcycle-racing track near the Spanish city of Jerez de la Frontera. It is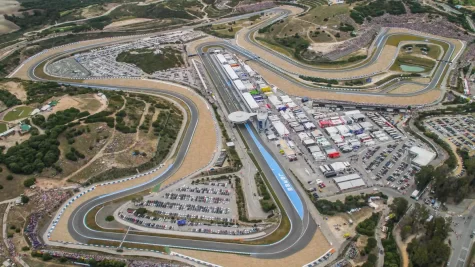 regarded by motorcycling fans as one of the best tracks where to spectate, and it

consistently produces entertaining races. Embarrassingly, this course originally hosted Formula 1 races, meaning I totally missed it when I was still reviewing the F1 list. However, I did note that it was the most similar in appearance to the one on thsnowboard. It is my belief that the reason I initially passed over it is because the track's layout has changed slightly since the fabrication of the snowboard, as we can see here.
For those interested, here is a hotlap of the track by Johann Zarco on a Ducati Panigale V4S.
MotoGeo