Winter Formal: Northern Nights, Northern Lights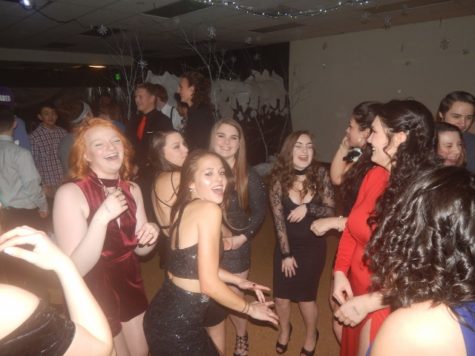 On February 4th, Seward Seahawks enjoyed winter formal, with a sparkly theme of "Northern Nights, Northern Lights." After three days of the Seahawk Classic, we ended it off with a three hour dance.  Some students from Delta High School attended because they participated in the Seahawk Classic.
The dance was decorated beautifully.  When entering the school cafeteria, dazzling snowflakes hung from the ceiling. Birch saplings spray-painted white, with icicles dangling from the branches, lined the hallway. People entering felt like they were walking towards a frozen lakeside. Kima Hamilton, a guest presenter during the poetry weeks, was the DJ. Many students danced for most of the night. Sophomore Nicole Charlie commented, "There was fun music; I liked the music better than other dances. I danced for a long time, and I danced so much that I was tired by the end." Junior Elen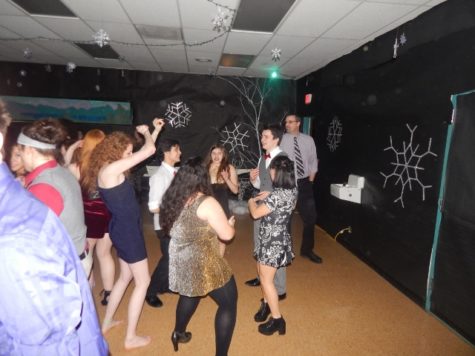 a Hamner said, "It was one of the best dances Seward High School has ever had."
Overall, winter formal was a success, and we have the sophomore class to thank. Thank you
to Riley von Borstel (and her family) and Meghan Mullaly who created handmade, amazing decorations. To help set up the dance, there was Riley, Meghan, Elena, Hope, Steven, Kendyl, Logan, Grace, and Tanis. Thanks to the help from all volunteers, students enjoyed dancing all night to great tunes in a fun atmosphere.