UMM Gets Commitment from Pahno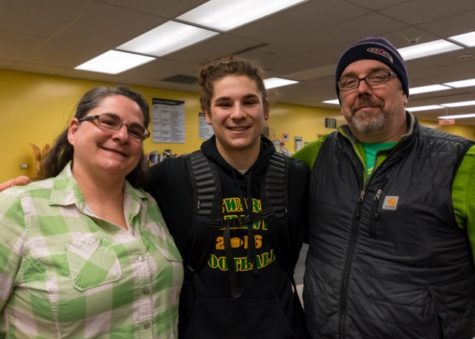 During a signing ceremony at Seward High School on Wednesday, March 8, Nik Pahno gave his consent to play football for the University of Minnesota, Morris. From a young age, Pahno displayed drive and raw talent in football; it shouldn't be surprising that this sport has become his calling. "I started when I was in sixth grade," he remarked. "It was a really good way to stay in shape." But we all know it has become so much more. Seven years later, football is Pahno's passion. So much so, in fact, that he chose to base the next four years on the sport.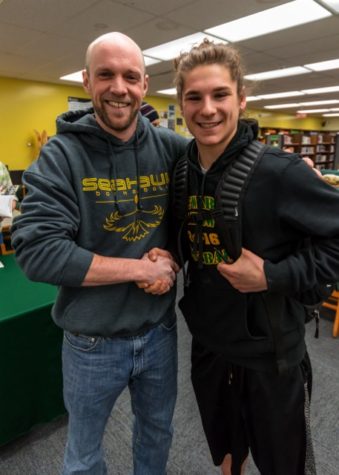 With only 5,000 people and a chilly climate, Morris, Minnesota, is a small town much like Seward. "There's snow there, similar weather. It's also a pretty small college — only about 3,500 kids … It should make the transition much easier." Pahno also expressed an interest in the hunting and fishing that can be found in the surrounding areas. "It was definitely an amenity. My family and coaches can come down and watch football games, go fishing … it'll be a plus for all of us."
The deal he struck pays for nearly fifty percent of his tuition. Thanks to his talent, passion for the sport, and his dedication, Pahno will attend the university with a generous scholarship — an opportunity few receive. "I'm ready for the college atmosphere. There's more competition and you have to battle other players for the position."
The University of Minnesota, Morris has the competitive atmosphere that will satisfy the challenge he is seeking. It is amazing to think of the growth we, as a community, will see from Nik Pahno over the next few years.