Does it Stay or Does it go? Vending Machine Edition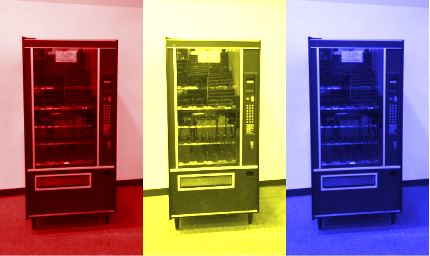 Hang on for a minute...we're trying to find some more stories you might like.
The empty vending machine in the commons has been here since before I started high school. Before my time, snacks filled the machine, perfect for after-practice munchies and crunchy cravings. However, after a deep sanitation needed due to an infestation of snacking rodents, the vending machine was not refilled and has been inoperable for many years. In recent conversation, the usefulness of the empty vending machine has been brought to the light. Is it better to get some snacks, and in the words of Mr.Walker, "plug that thing in and fire it up right now," or should the school just get rid of it?
Getting rid of the vending machine would be simple. The school would simply place the machine on the next truck out of here, and it would be gone. Deciding to use it complicates matters.
There are numerous things to consider before getting the vending machine working again.
Pros:
The vending machine is a "

pretty significant fundraiser opportunity,

" Walker said. The money profited from selling snacks would go into funding the student council year round, meaning the council would be able to pay for better or more student activities.

After school activities and travelling sports teams would have

snacks available for after practices/games/classes

. There are teams and schools and programs using the school until 8 o'clock every night. The vending machine would be able to provide them with a snack to hold them over until they got home.

There would be

snacks available to students during some of the school day

. Maybe a student forgot breakfast or wants to grab a snack before getting on the bus. Regardless of the case, there would be a choice to get something to eat instead of a growling stomach.
Cons:
The machine would

have to be stocked with food that fits within the school nutrition standards

, which according to Walker is "pretty limited."  The food must fall into specific amounts of fat and sugar content, as well as portion sizes. This means no candy or fruit snacks.

The vending machine

cannot run in competition with the student nutrition services

. This means the machine would run on a timer and turn off during calorie break and lunch. It might only be able to run before/after school.

We would

need to place sticky traps inside and check on them twice a week

, in an attempt to decrease the rodent infestation. If there are snacks, the mice will come, so somebody would have to take care of them (and it won't be Cooper!).

The student council would have to propose

a petition for exposition of food in the commons

. Since food is not allowed to be eaten in the hallways, the student council would have to convince the school to excuse this rule for the commons allowing students to eat there, legitimately.
Before student council takes action on this issue they would like to hear what the students want. Is it better to get the vending machine running again or simply get rid of it? Let us know by taking the poll on the homepage and comment below with any ideas or questions you may have.