Fine Finish at State for Cross Country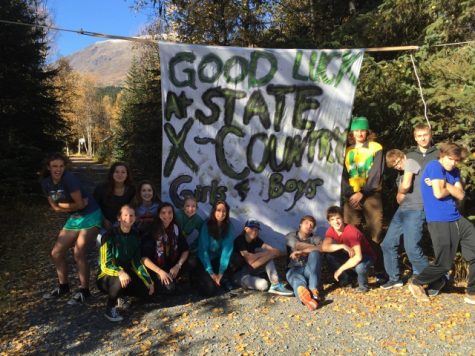 300 runners.  64 teams.  So what are the chances of runners placing in the state race on October 1st?  Very high, if we are talking about the Seward Seahawk cross country team.  Ruby Lindquist placed third and Hunter Kratz took second, while the girls' team placed third overall and the boys fifth.  Fine finishes for Seahawk runners!
Hunter Kratz reflected on his second place achievement: "I came up a little short of my ultimate goal, but that didn't take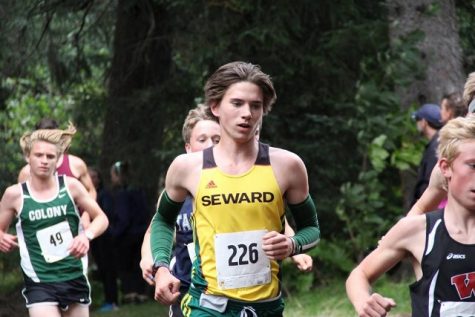 away from what I accomplished in four years."  Indeed, Hunter has many accomplishments over four years; however, perhaps the most notable is his 15:54 time at regions, breaking the school record previously held by Matt Adams since 2004.  One might think this race, or maybe state, would be his favorite, but actually the Seward home meet was because Hunter claims it is "fun to race in front of the home crowd."
What does it require to finish in the top three at state?  Well, besides hard work and dedication, Ruby Lindquist believes that runners can do the same practices and preparations, but sometimes some people are just faster.  Ru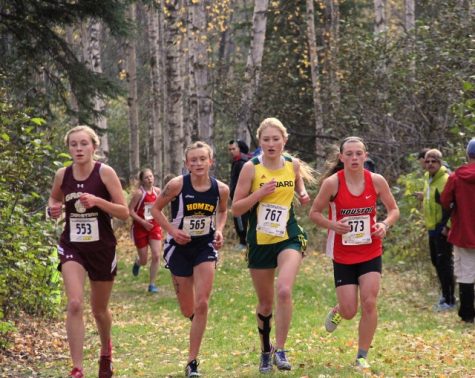 by said that state was her "best race of the season" because she "ran it the smartest."  She will return next year as a senior, along with close friend EmmaLee Moore, to lead the Seahawks on the trail.
EmmaLee, who has been competitively running for five years now, continues in the sport because she "enjoy[s] being with the people."
But what about those team members who have not been competing and training for years?  What about those running for three months?  That is the case for Tanis Lorring who was encouraged by Mr. Marshall to join the team; even though, she had never run before.  As a self-motivated person, Tanis enjoyed this sport's aspect of "competing more with yourself than other people."  She was amazed at the season and pleased with her personal records at each race, except state.
Many Seahawk runners commented that they appreciate the coach and enjoy being with their teammates.  This welcoming atmosphere helped newcomers feel right at home, even thousands of miles from their own countries.  Nele Hohenstein said that she previously ran in Germany, but the difference is they don't have trails like here, "only flat."  And Emma Armand had never run in her home country, France, because she thought it was boring.  But her thought was quickly changed when she joined this team.  Emma enjoyed the "great group of people."
The cross country sport season may be over, but Seward can certainly see dedicated runners on the trails… rain, shine, or snow.
View Comments (7)