Who is Trent Alexander Arnold?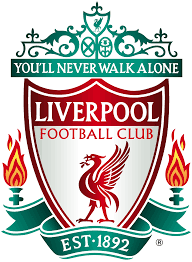 Trent Alexander Arnold started his youth career at just the age of six playing as a midfielder and has been converted to play as a right back at the professional level. His success in youth ranks was enough for his childhood hero, Steven Gerrard, to meet and praise his talent, even going as far as to recommend he started in the first team. 
Trent grew up in Liverpudlian and has supported Liverpool FC since he was little. He has credited his success to his two older brothers, who also tried to go pro, saying, "I think both of them really helped me develop skills that I didn't really know I was developing at some point in my growing up years. I was working on things I didn't realize; I was just having fun." 
His hard work has seen him earn 265 caps for his club by just the age of twenty-four. In this period, Trent has won every trophy available for an English team, as well as the PFA young player of the year award. Playing an integral part in these runs racking up an impressive nineteen goals and sixty-six assists from a defensive role. These stats, paired with his exceptional crossing and passing, make him one of the most wanted players in Europe.
Players like Trent, Cafu, and Roberto Carlos have all redefined what it means to be a fullback. Traditionally players would play further back; however, in the past five years, their role has changed to be further up the pitch. Allowing different variations of play, getting more players involved in the buildup. This repeatedly gets these players an unfair amount of criticism, often being blamed for conceding goals, which can come down to a lack of understatement of the position's changes or needing a scapegoat to blame for a loss.
With about ten more years at the top level left, Trent can quickly become one of the most influential players of this generation. He will also have a massive impact on the next generation of youth academy prospects, being called a great role model by manager Jurgen Klopp, even being trusted to captain the team when he was only twenty-two. If he continues his form, the scouse-born player could very well get a statue outside Anfield.