My Favorite Sport
Cross-country (XC) running is the sport that has left a humongous impact on my life that I will remember forever. I started out XC running as a freshman upon my sister's encouragement to join, and ever since, it has been my favorite sport. 
High school XC consists of running a fair bit and doing races. A typical week of practices consists of 400 meter repeats, one kilometer repeats, a trail run and an easy day before a meet. The races in XC running are primarily 5ks with one or two 3ks sprinkled in; however, all the important meets are 5ks. 
One of the most memorable moments from my XC running career was regions in 10th grade. This event was held in Kodiak, which was an amazing experience because going new places is always fascinating to me. Long story short, it snowed during the girls varsity race, and our flight off the island was delayed several days. However, this led to lots of quality time spent with the team playing tag, going to church and exploring Kodiak. 
XC running attracts determined, hardworking, and kind folks. When XC running, you can never hide in the team. Each race, it's just you and the clock, no one else. Your achievements are directly proportional to what you put in, and whether you finish first or last, leads to pain or glory. 
To run a fast 5k, you must put in hard work during training and have your mentality honed to a razor sharp point to be able to stay strong through the excruciating pain and anguish to gleen a swift time. In my opinion, when racing a 5k, if you don't want to stop, lay down and die, you are not trying hard enough.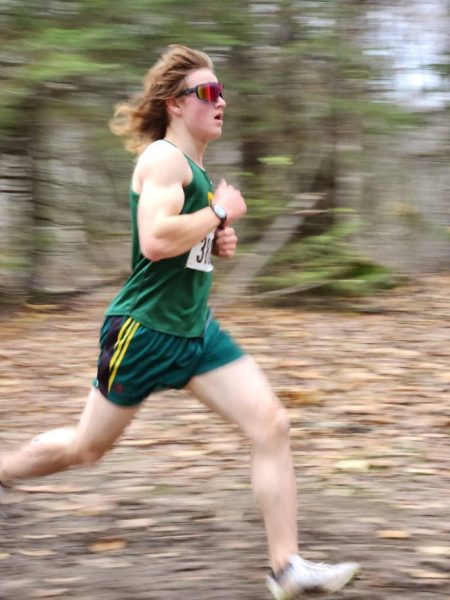 The camaraderie on a XC running team is exquisite and most-present as part of all the teams I have encountered or participated in. The people I have met and become friends with when running have been beyond kind and pleasant. 
The coach's influences are of utmost importance to an XC running team. I feel very fortunate to have been blessed with a multitude of top-notch coaches over the years. Coaches really make a team a team. 
If you are in high school, I would highly recommend joining the XC team and learning what real pain is. XC running has left a massive positive impact on my life, and I hope it will do the same for you.