Extraordinary Artist: Rebekah Dean
Hang on for a minute...we're trying to find some more stories you might like.
Rebekah Dean is a senior at Seward High and an award-winning artist. She has won the NOSB art contest twice, once with a painting and once with a c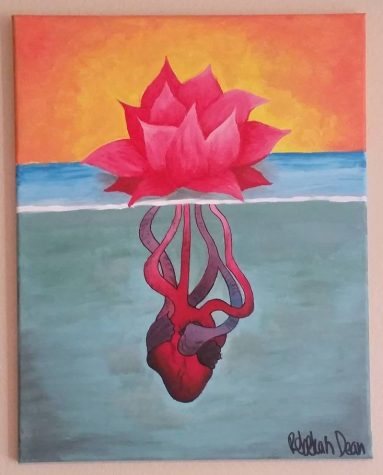 eramic piece. Rebekah is considering entering this year, as well.
When Rebekah was younger, she did art, but was not extremely interested or excited about it. Rebekah mentioned that she began to really enjoy art when she was a sophomore "after doing it a lot." Until she had spent lots of time exploring and doing art, she didn't enjoy it like she does today.
Acrylic, watercolor, and ceramics are all mediums this artist  has tried and likes.  She finds acrylic painting with bright colors especially pleasant and her favorite type of art. Her second favorite is ceramics and her third is watercolor.  R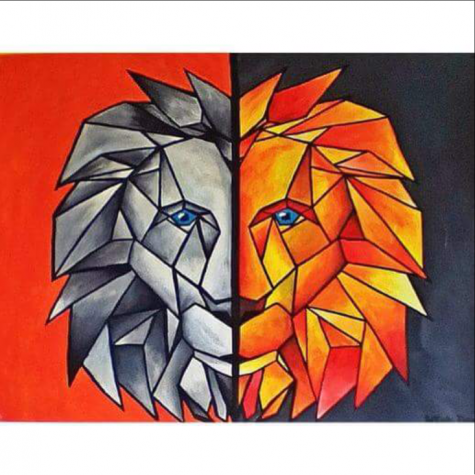 ebekah uses brushes of different sizes depending on what she is painting. Also, to create a fun environment, she generally listens to a variety of music as she
paints her piece. Rebekah has grown a passion for art and practices it almost every day. She paints both at home and at school (where she studies art independently with Ms. Waggoner).
Rebekah plans to continue doing art after high school, but not necessarily pursue it as a career or go to art school.  After graduation,  she intends to travel. Wherever Rebekah ends up exploring in the world, we can be sure she will find something new that will inspire her.  And perhaps she will paint it!