Hiking Tonsina: The Latest Outdoor Club Trek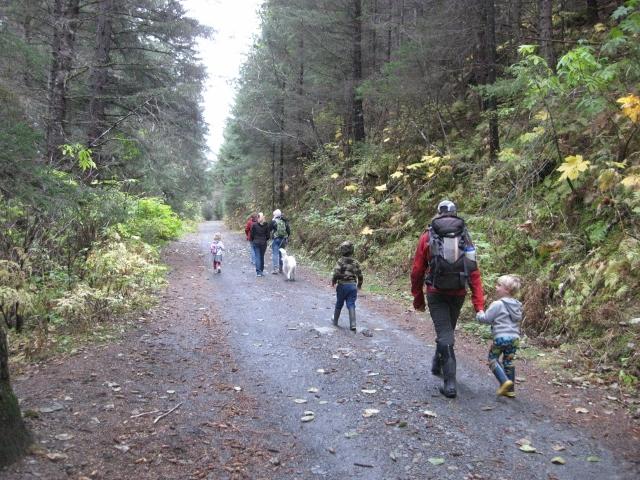 On October 10, the Outdoor Club hiked the Tonsina Trail at Lowell Point. Students, teachers, even some of their kids, gathered to explore.  Personally, this was really fun for me because it was an easy hike, which, I admit, I needed because I haven't hiked much this year. The weather was a little chilly, but once we all got moving, we warmed up.  For someone who recently moved here from Maine, I enjoyed the scenery.  I haven't seen forests like the ones we have here in Alaska, so I found that the hike mad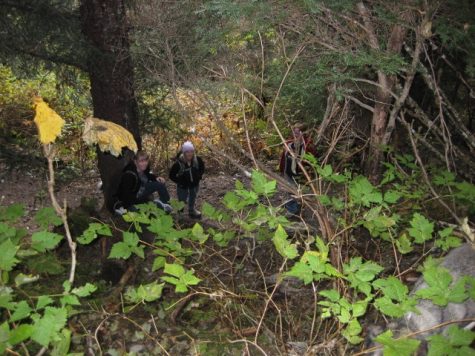 e me feel like I was walking in an enchanted forest.
Once we crossed the bridge and left the trail, we walked along a beach finding jellyfish, shells, crabs, and bird feathers. We all took a short break on the beach before heading back onto the forest trail. Here it was also amazing because the trees were covered in moss — so much on some of the branches that they looked like they were covered in a big, green, shaggy carpet.
The hike took us a little over two hours to complete, and in my opinion, it was worth every second.  Ms. Waggoner would like to invite everyone to join us for a Mt. Alice trek on Monday, October 24th.  See you on the trail!